Home Improvement – Tips to Beautify Driveway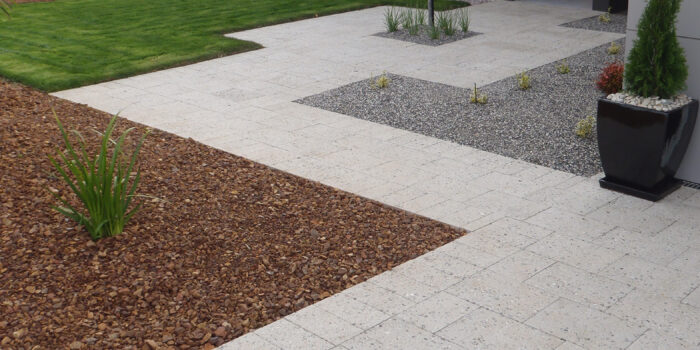 Whether you are building a new house or remodelling an existing one, you need to focus on interiors as well as exteriors of the home. No matter how attractive or trendy the interiors are, the appeal of the home will deteriorate if driveway looks dusty and fatigued. The driveway is not just an area where you can drive cars into; it makes the first impression of your home to your visitors. Hence, you need to pay special attention to beautifying your driveway and amaze anyone to visits your home.
From gardens and lawns to paved areas, there are various ways to modify your driveway. Depending on your requirement and budget, you can choose the elements for landscaping. Here are few ways to beautify a driveway –
Strained and cracked driveway curbs the appeal of the house. So, make sure you get a good paving contractor for paving the driveway.
From different materials of pavers to different shapes, styles, colours and patterns, there is vast variety of pavers available in the market. Choose pavers that are durable, long-lasting and compliment the architectural style of your home.
Establish retaining wall between lawn and the pavement using bricks or stones. Do not allow grass to grow on driveways.
You can use interlocked pavers for a uniform appearance or create paving patterns to add dramatic look to the driveway.
Along with driveway, you can also pave sidewalks with pavers or stones. Depending on your requirement, you can create a single lane of stones or created a proper paved sidewalk. You can use retaining walls to hold soil in areas with slopes.
Once your driveway is paved and ready to use, you can move to the decoration part of the area. Depending on the space available you can use different types of shrubs, perennial plants or simple create a lawn in the adjoining space.
For an exclusive collection of pavers and retaining walls in Adelaide, visit the Australian Paving Centre store today. Well-maintained and beautified driveway adds value to your home, so make sure you do not overlook it. Brighten up your property with a stylish driveway!
shop our range of driveway pavers here-
Visit us at APC to pick up a free sample!
Or, send us a product enquiry or request a quote online