Choosing The Right Pool Coping Pavers and Step Treads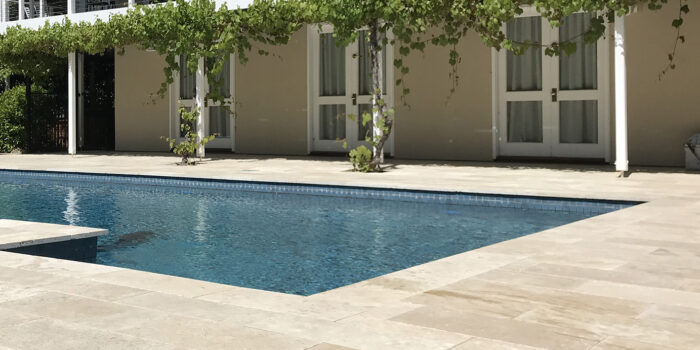 When it comes to walking up steps or admiring a pool surround, there's one important element we often take for granted, and yet is so important to the way they look and feel. The step treads and pool coping pavers.
Did you know that pool coping and steps are the same thing when it comes to pavers?
Yep, when we talk about pool coping pavers, we're also talking about step treads, garden walling caps, retaining wall caps. They're all the same thing.
Pool coping refers to the material above the tile line that covers the top of the pool structure. Pool coping can be pavers or tiles that have a square edge, bullnose edge or drop-down rebated edge to conceal the mortar joint if required.
Your pool coping is not just for making your pool look stylish, but also to make it durable and safe.
Consider it as the cap of the swimming pool which gives you something to grab onto when you're trying to get out of the water. When correctly installed, the coping prevents water from damaging the integrity of your pool by letting the water flow down into the deck drains. It also gives your pool a classy and presentable look while making it safer for users.
shop our collection of pool pavers –
Basic Types
There are two main types of pool copings and step treads.
Concrete
The advantages of pool coping and step treads that are made of concrete are that they're very economical and are available in the biggest range of textures. The Polished Stone is fantastic for patios and alfresco areas, garden paths and walkways, and stepping stones.
If you plan to install it on your chlorinated pool, make sure to seal it with a penetrative sealer. That's very important.
Natural Stone
For Natural Stone pool copers and step treads, we have Limestone, Granite, Marble, and Bluestone. The amazing thing about natural stone is its versatility. There is a wide selection of colours available for every type of design.
Around pools, though, we highly recommend Travertine. It's very popular because there are lots of different colours available. Also, it's cool underfoot even when it's installed in an outdoor area. Water also drains away very quickly and is slip-resistant. the That's what makes it perfect for pool surrounds.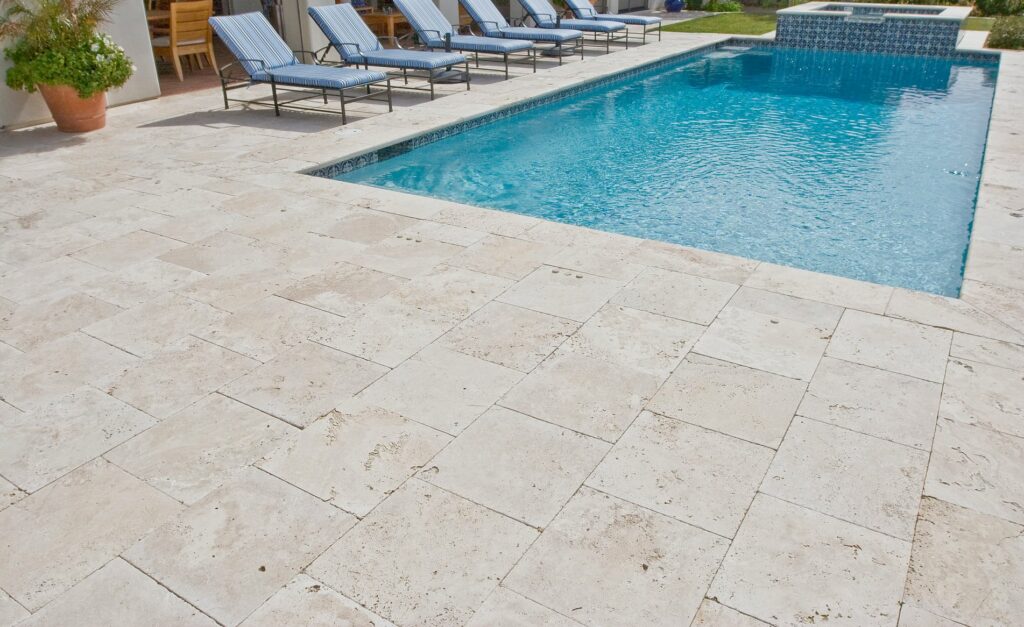 For more information about pool copers or step treads, just head on to our website, or to a local APC store nearest you.
Visit us at APC to pick up a free sample!
Or, send us a product enquiry or request a quote online