Australian Paving Centre is the leading supplier of quality paving and retaining wall products in South Australia for over 30 years.
Australian Paving Centre Mt Barker is a family-owned business that has been providing exceptional service and high-quality products since 1986. Our extensive range of products includes concrete and clay pavers, natural stone pavers, retaining and garden wall blocks, masonry blocks, bricks, and concrete sleepers, giving you a variety of options to choose from.
As the largest store of its kind in South Australia, our Mt Barker superstore has an open walkthrough display area that's available 24/7, allowing you to browse our products at your leisure.
Our experienced and knowledgeable team is always on hand to provide guidance and recommendations to all our customers. We know that choosing the right product can be difficult, so we offer free samples for you to take home to help you make the right decision. We also offer discounted seconds products so you can get quality materials at an affordable price.
The Mt Barker store is open seven days a week and offer delivery to all areas, making it easy for you to get the products you need right to your door. Additionally, we are conveniently located next to Mt Barker Landscape Centre so you can get all the landscaping materials you need in one place.
At APC Mt Barker, we're dedicated to providing exceptional service and high-quality products to bring your outdoor design visions to life. Contact us today to learn more about how we can help with your next project!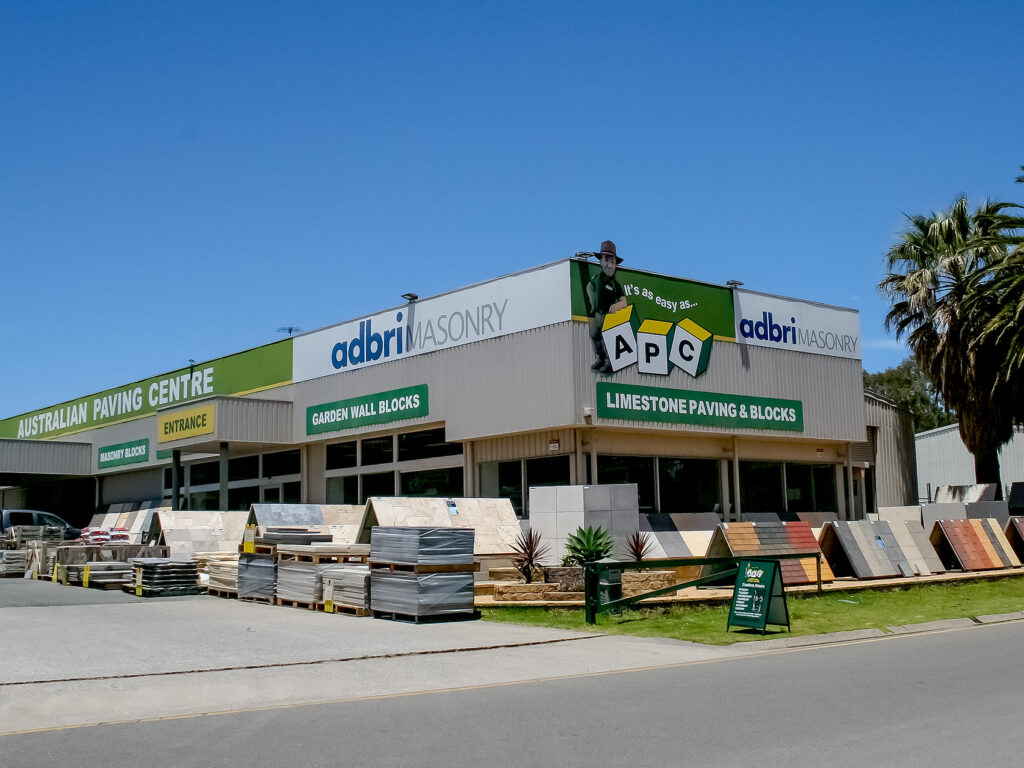 What Our Customers Say
Good and helpful costumer service . Great and quality price products !
Always helpful and quick when it comes to purchases and enquiries.
Brendan was great and helped with travertine tiles to go and saved me another trip and taking time off work during the week. Great customer service (and pricing) to fix a mix up by another branch. Most Appreciated
Absolutely thrilled with my new patio paving supplied by Australian Paving Centre – Mount Barker. The professionalism and customer service was amazing.
When the paving manufacturer failed to deliver the required product, APC negotiated on my behalf and installed a solution that far exceeded my expectations.
Outstanding customer service and support. Very very happy, thank you Nick.
These guys know what they're talking about.  My backyard looks awesome now it's had the APC transformation – very happy customer.
I am landscaping the backyard of my property and needed pavers to complement the entire area. I came across clay pavers at this APC store, and was surprised to find that it was exactly what I needed for my property. Great stock at discount prices!
From the initial phone call, Josh, Sam and Nathan were super friendly, professional and easy to deal with. Took time to explain many details to me and clearly knew their stuff. Top job guys, super happy.
I can't rate APC more highly. They are extremely experienced and were very helpful. Their product knowledge is vast and they were able to not only recommend a product but also talk me through how to install. They also had a huge range of brochures to help me with DIY. Over the years, I have bought all my paving and retaining wall blocks from them and I would never shop anywhere else. Their level of service, friendly staff, product range and expertise is second to none!
Visit us at APC to pick up a free sample!
Or, send us a product enquiry or request a quote online