Garden Landscaping Blocks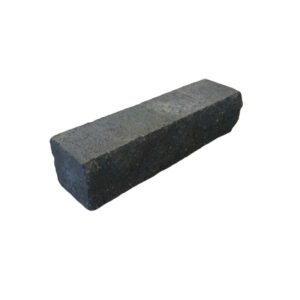 Garden Edge Block
Build your perfect garden or retaining wall
Launch our retaining wall and garden wall builder to help you choose the right products for your project
Get Your Ultimate DIY Retaining Wall Guide
Master the art of building a stunning, durable retaining wall in just a few easy steps. Unlock expert tips and tricks, and save time and money on your next project.
"*" indicates required fields
FAQ about Garden Landscaping Blocks
To give you an indication of the breakdown of costs, if a landscaping project was to cost $5,000, the product materials will cost about $1,666 or about 33% of the total job or quote. In addition, the breakdown of the labour for this $5,000 project would cost about the same as the product materials which is another $1,666 or about 33% of the total job. The balance of these costs of about 33% are made up of sand and rubble, dump fees, earthworks and other miscellaneous costs.
Landscaping blocks can start from $3 each. At APC, our popular Garden Edge blocks are cost effective, lightweight and easy to install so they are great for DIY landscaping projects.
There are many garden landscaping blocks that do not require adhesive glue. Many can be stacked and do not require any capping units. If you are looking for an easy DIY landscaping block, view our Garden Stone blocks, Edge Stone blocks and our Miniwall.
Landscaping block are blocks used within your garden to create lawn edges or garden edges or feature walls. We have a large range of garden wall and garden edge products that are perfect for any landscaping project you may have.
Landscaping blocks are also known as garden blocks or garden walling. They are blocks used within your garden and landscaping that help to create garden beds, garden walls, lawn edging or feature spaces in your garden areas. At APC, we have a huge range of DIY landscaping blocks and we can help by providing you with step by step guides to create your garden wall.
Landscaping blocks can start from $3 each. At APC, we also have a range of seconds and specials available from as little as $2 each. We recommend contacting your local APC store to check what stock they have available.
APC has the best range of Garden Landscaping Blocks in Mt Barker | Murray Bridge
Transform your outdoor space into a stunning retreat with our versatile and stylish range of Garden Landscaping Blocks. Whether you're a seasoned tradesman or a landscaping enthusiast, these blocks are designed to elevate your garden to new heights.

At Australian Paving Centre, we understand the importance of having a garden that reflects your unique personality and style. That's why we offer an extensive selection of retaining wall blocks and garden wall blocks that cater to various design preferences and project requirements. From classic to contemporary, rustic to modern, we have something for every taste.

Our Garden Landscaping Blocks are expertly crafted using high-quality materials, ensuring durability and long-lasting beauty. Whether you're constructing a retaining wall, creating raised beds, or building a decorative feature, our blocks are built to withstand the test of time and the elements.

What sets our blocks apart is their versatility. With our range of sizes, shapes, and colours, you can let your imagination run wild. Construct visually captivating garden walls, planters, or even steps that seamlessly blend into your landscape. The possibilities are endless, and with our blocks, you have the power to turn your garden dreams into a reality.

Not only do our Garden Landscaping Blocks offer aesthetic appeal, but they also provide practical benefits. They can help control soil erosion, define different areas within your garden, and create level surfaces for easier maintenance. With their easy installation process, you can start enjoying your transformed garden in no time.

Explore our Garden Landscaping Blocks collection today and unlock the potential of your outdoor space. With our wide range of options, friendly customer service, and commitment to quality, we are here to help you create a garden that reflects your personal style and enhances your outdoor living experience.

Australian Paving Centre Mt Barker – Murray Bridge services the Adelaide Hills region including Hahndorf, Littlehampton, Mt Barker, Nairne, Crafers, Stirling, Aldgate, Mannum, Murray Bridge & Strathalbyn