Incorporating lighting can not only be functional but you can create ambiance and add some striking effects and features in your garden.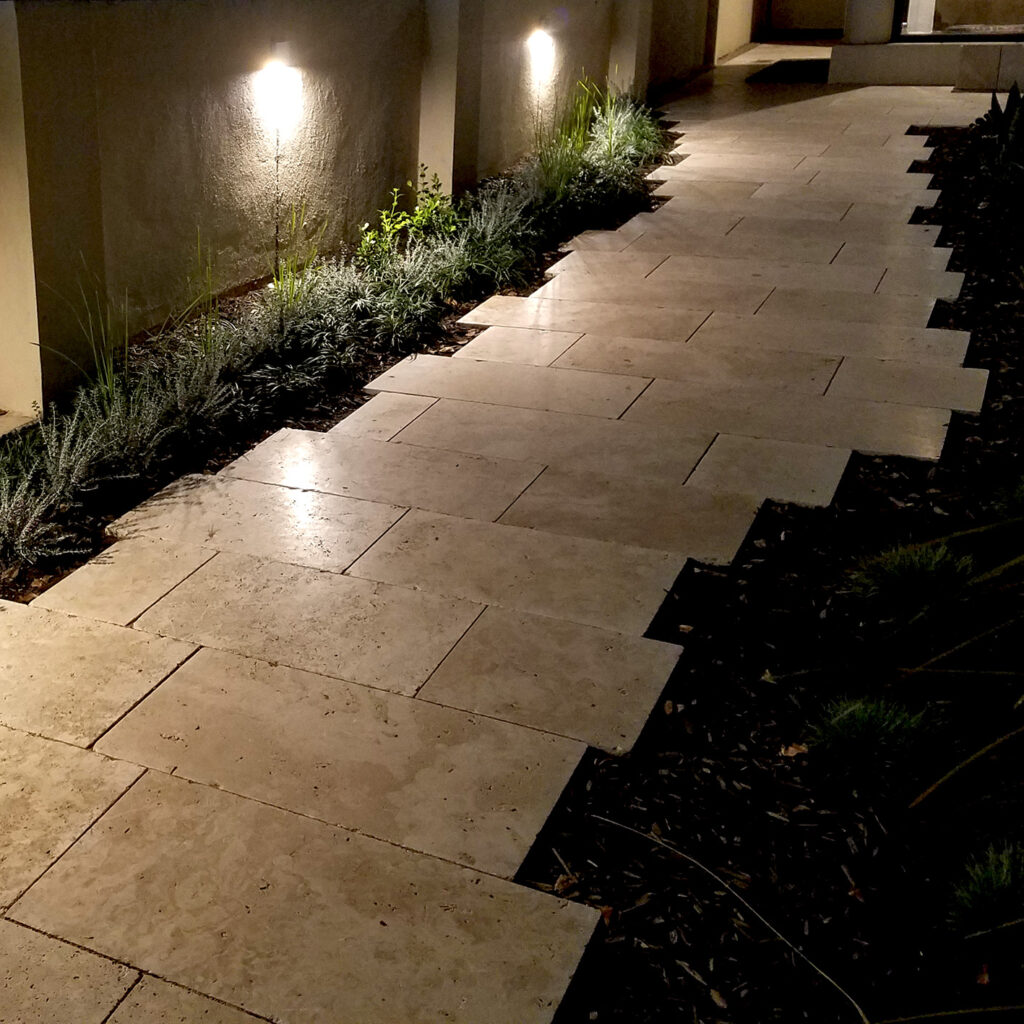 Light the way
Adding lighting along your pathways is not only for safety but creates a completely different look and a welcoming entrance.
This Travertine path is complemented with the addition of lighting.
First impressions
Your front yard is important as it's the first impression people get of your home and can add considerable value. It also helps visitors find you at night.
This retaining wall that has incorporated lighting into these Versawall® blocks creates an impressive front yard.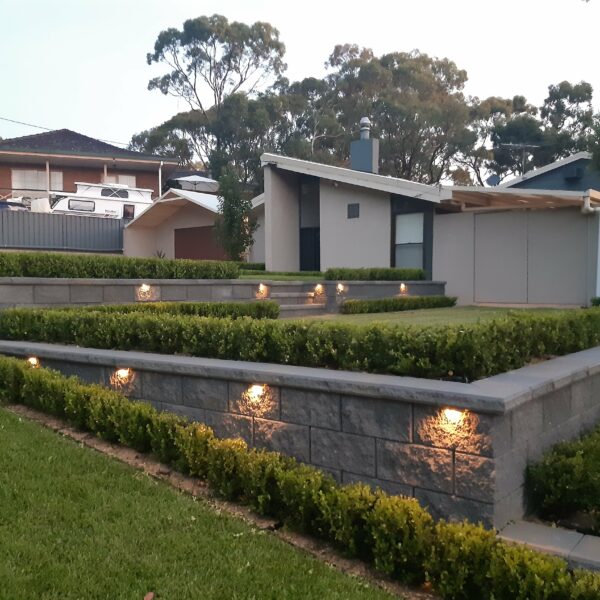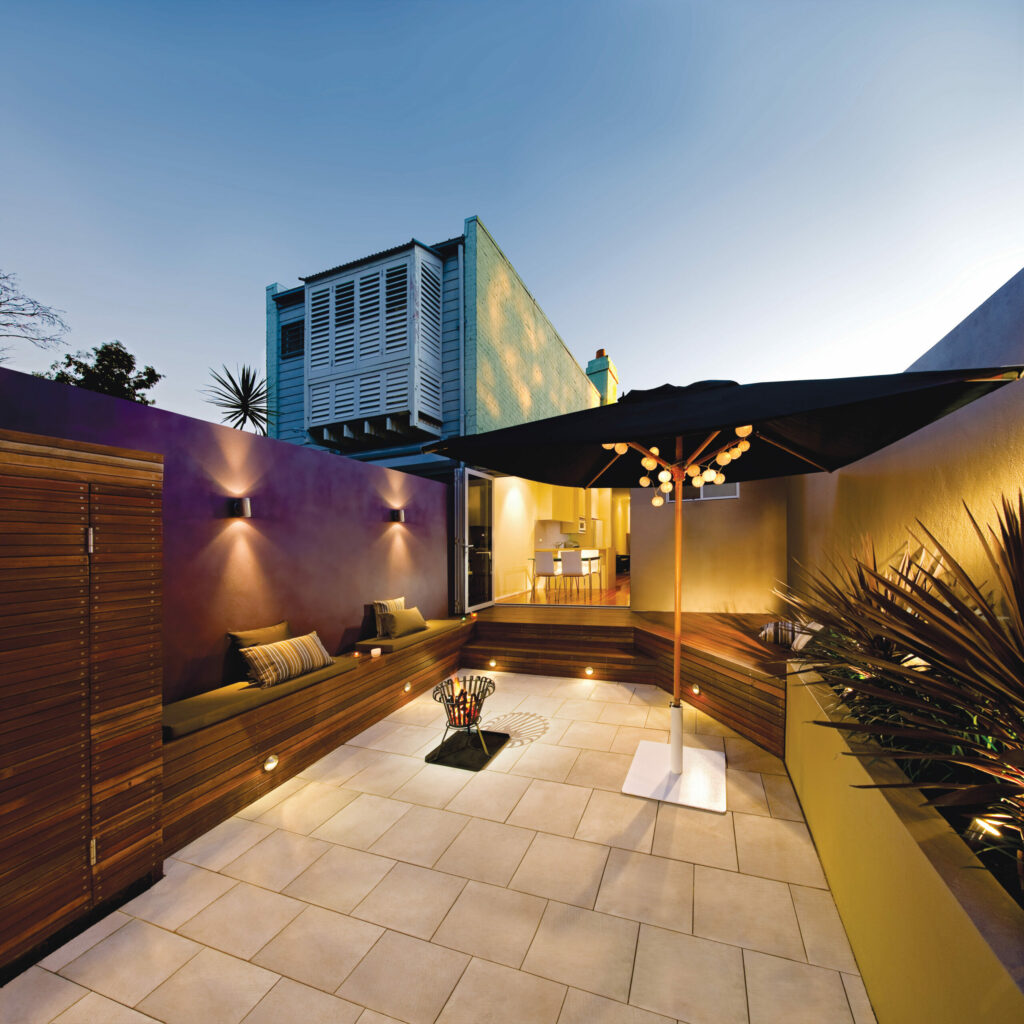 Set the mood
Incorporating various lighting styles in your entertaining area and courtyards creates various moods – from relaxing and serene, to party and entertaining styles.
Consider how you'll be using the space and what type of mood you want to set. If you're unsure, you can always incorporate a few various lighting options.
Night time entertaining
If you like to entertain or just relax in your backyard at night, incorporating lighting can increase the use of your various spaces. This sunken fire pit is perfect for day-time or night-time.
View our Versastone blocks to create your own sunken fire pit.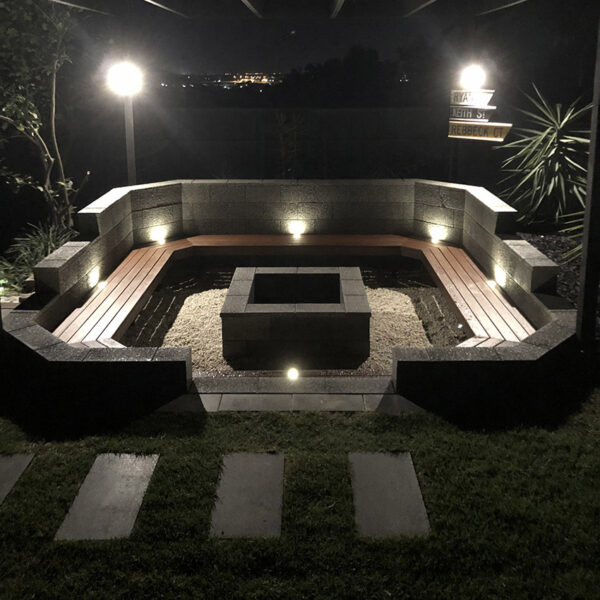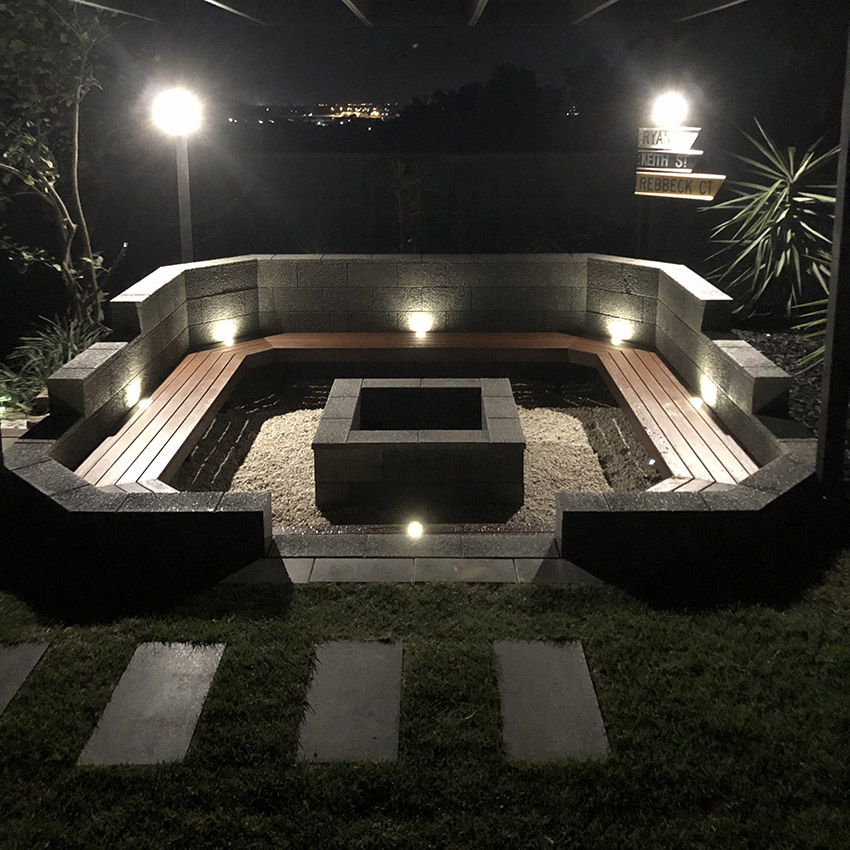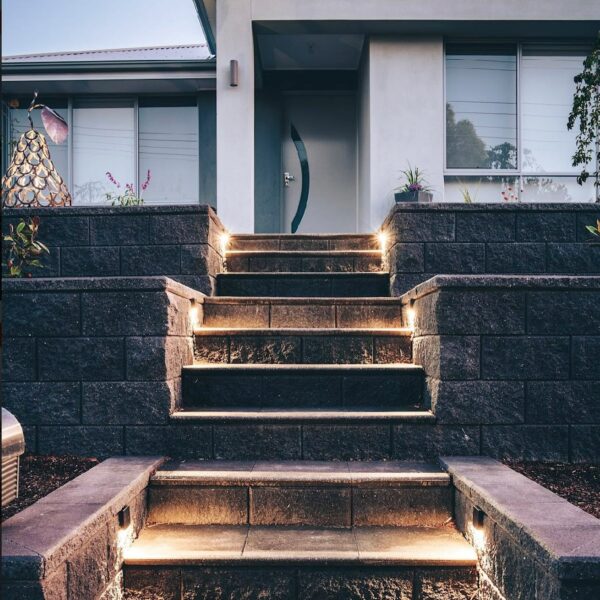 Make an entrance
Lighting up steps provides great visual appeal and provides an entrance statement. When building your steps, it's easy to add lights into your design.
Need a Hand? Book an in person consult with an expert.
Book your free in person consultation with one of our experts
We're here to help you choose the right product for your project and find qualified tradies.'
Book Now