Cleaning, Sealers and Remedies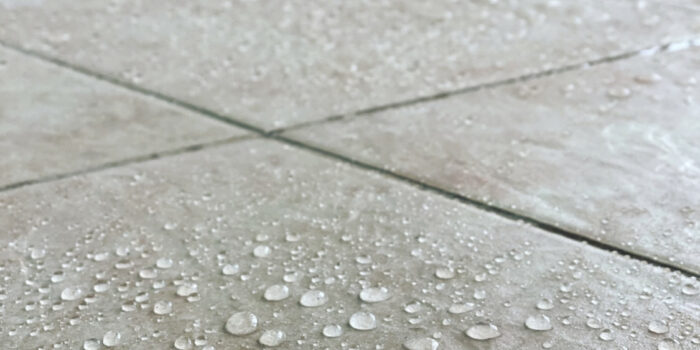 Your pavers should be seen as an investment in your home and as such, you should keep your pavers maintained and cleaned so they look just as good as the day they were laid.
Spring and Summer are the best times to clean and seal your pavers. Frequent sweeping and occasional washing of your pavers reduces the effects of dirt and grime. As a result can help maintain their appearance. If your pavers are in areas where they don't get a lot of sunlight or are prone to dampness and moisture. They may begin to grow fungus and algae and require additional cleaning methods.
As soon as you see any weeds appear between your pavers. Spray them quickly to reduce pavers moving or lifting as the weeds grow bigger. Preventative spot spraying of weeds whilst you are doing the gardening is the best way to keep the paving free of weeds.
The best time to seal your pavers is soon after they have been laid. However, if you have had your paving for a period of time, it may be best to call in the professionals. They know what chemicals and cleaning methods are best for your pavers as well as top up the grout sand between your pavers. They can then seal the pavers after cleaning. As a result, ensuring they not only maintaining their appearance but will help with any ongoing cleaning and maintenance to reduce stains and marks.
Sealing not only protects your pavers but it can also provide a different finish to your pavers. Sometimes it even enhances the look and the colour.
It is also a great idea to seal your pavers around your pool areas. This helps to protect your pavers from your pool water and helps to make them salt resistant.
We recommend using a qualified and professional company to clean and seal any of your paving areas. This includes; travertine, granite, sandstone concrete and much more. Whether your pavers are newly installed or are in need of a little TLC. Bring them back to their former glory.
We work with professionals who can tailor a cost effective environmentally sustainable paver sealing solution that not only provides maximum stain protection. But has zero impact on the environment, reducing our carbon footprint, one paver at a time.
Get in touch today and protect your investment with a long-lasting ethical sealing solution for your paved areas.
At Australian Paving Centre, we also stock a range of different sealers if you're looking to do the job yourself or if you've recently had paving done at your home.
You can read more about the different types of sealers and which is best for your project by reading our blog here.
Our friendly and expert staff are here to help you every step of the way. You can contact us if you have any questions or get a quote online –
Visit us at APC to pick up a free sample!
Or, send us a product enquiry or request a quote online
All images are courtesy of Clean Seal Australia.