Home Renovations – There is More to It Than 'Redoing' a Kitchen or Adding a Room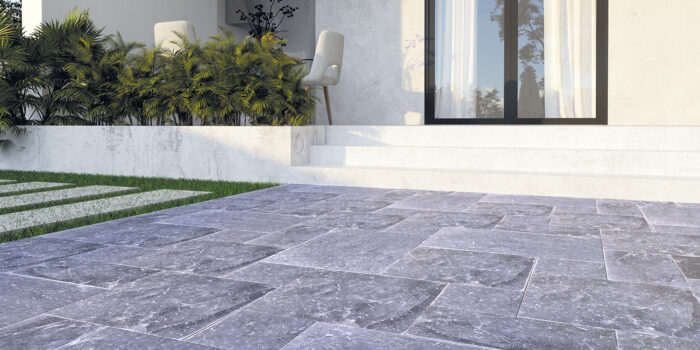 Oftentimes, people think home renovations can only involve major alterations to any home. A remodelling project that only professionals are capable of accomplishing or an added home feature that only the big bucks can afford.
But is this fact? Do we really need to have a huge budget and professional skills to improve our home life and add value to our property?
Don't despair because the answer is an absolute no. With just a bit of inspiration and a dose of ingenuity, you can create a spectacular landscape and a more comfortable and inviting home life.In fact, we scoured the internet to give you ideas about how other people made simple touch-ups to their home which resulted dramatically in improving their home's comfort and appeal level. Read on, maybe a little inspiration charge is all you need to get the creative juices flowing.
Why Renovate?
Homeowners, generally, have various motivations for deciding to renovate. Some just want to keep the house looking nice and smelling new. While others just want staying home to be a happy choice and not an inconvenience. We are, after all, motivated by our circumstances, aren't we?
Increase Property Value
Investing in a home means that the homeowners have an intrinsic responsibility to add to its value. And renovating some areas of the property can absolutely do this. If the main motivation in purchasing the property was to profit from its resale, then it's important to keep it not only looking inviting but staying functional as well.
Maximize Selling Price
Real estate investors are often motivated to buy and hold properties due to the expected high returns. Experience will tell them that certain properties, especially the ones that are well-located, have great revenue potential. So they purchase said property, even majorly neglected ones, at a low price. Then they renovate it and, given the right time and market direction, they sell the property for a remarkably high price.
Boost Rental Income
There are other real estate investors, though, who prefer a regular cash inflow. These are the ones who purchase a property and lease them out to tenants. This is an especially good investment if the property is located at a prime spot, such as near universities or commercial centres. Many times, renovations are done in order to command a higher rent as well as stay competitive quality-wise.
Greater Functionality
Of course, even without plans of cashing in on the ROI, you'd still want to make your home as comfortable as possible, right? Sometimes, replacing your pavers is all you need to keep the kids from slipping in the accident-prone driveway. Renovate to add more functionality to the kitchen, or spruce up the living room to spend lazy evenings with the family. After all, who would want to live in a musty smelling, broken house?
Avoid Relocating
It happens all the time. You become so caught up in work that all the little fixes that you know you need to do are pushed to the back of your mind. And before you know it, all those little fixes have morphed into something so uncontrollable it starts to disrupt your home life. But you like that house, you love the neighbourhood too, and it's just a few minutes away from work. So what do you do? You renovate. It's cheaper and it'll take less time to accomplish.
With all that said, it's become apparent that renovating is a pretty good way to go. In fact, we scoured the internet to show you some people who think so too. Check them out, maybe a little inspiration will nudge you in the right direction.
Texture Plus Light: Kitchen Oasis in LA
Is your kitchen looking a little drab? Do you try hard to steer guests away from there every time you hold parties at home? Well, here's an idea.
This designer from LA wanted a kitchen that was not only modern and functional but wanted to stay true to her personality. She particularly focused on the kitchen tiles and lighting. The full kitchen renovation involved sticking with the existing layout, but painting the kitchen white, and replacing the walls with carefully selected hexagonal tiles with just the right gypsum colour and matte finish. The result was a bright and airy kitchen with the subtlest colour to complement her personality.
Travertine Work Up, Bath Haven in Ohio
For some, the bathroom is a quiet place to recuperate. A few good hours in a warm bath with a good book can help tremendously. But what if your bathroom is a tight gloomy space?
Take this guy from Ohio who is just starting a career in renovating homes. His first client owns a dated bathroom with travertine tiling, a counter with a "tiger" granite design, and brown shelves. The combination made it look too gloomy with the prominent colour being brown. The client wanted to keep the travertine, so to offset against the brownish colour, he tore out the granite counter and replaced it with a modern white sink. Painted the walls and drawers white, removed the blinds on the window, and painted all the fixtures black. The result was a modern bathroom haven. And the travertine? It turned into a nice sandy colour – light, warm, and welcoming.
Style Plus Comfort: Budget Backyard in Tulsa
But what if you like to spend time outdoors? Do you like listening to nature while spending the afternoon on a hammock?
Then you'll relate to this woman who owns a ranch in Tulsa. Although on a tight budget, she was still able to transform her backyard (consisting of a hodgepodge of seats and a tired looking fire pit) into the perfect spot. Concrete pavers were installed, a better fire pit was built, and an additional table and seating were purchased. Now the kids can run around safely, the adults can sit near the fire and snuggle in the new cushions and pillows – all at a very low cost of $900!
Related: Planning your Own Alfresco Patio Paradise?
Disused Garage to Party-Perfect Pool House
Do you like entertaining outdoors? Do you have children with boundless energy? A pool in the backyard might just be what you need.
A family in Sydney found hidden potential in the idle space of the property they owned. A decrepit garage was turned into a pool house for entertaining. The gently sloping land, typical in the area, swept down into a flat patch which was transformed into a lawn for the kids to play in. Sandstone garden beds served as retaining walls for the sloped area and divided it into a paved upper level with a swimming pool and cabana, and a lower section of flat lawn for the children.
Related: Want to Start Freshening Up Your Pool Surrounds?
Major Renovation Mistakes
A renovation can either be a realized dream or a real nightmare. It's important to make all the necessary considerations and avoid any mistakes. What mistakes are there to avoid, though?
Let's break them all down for you.
Not Researching – Whether you're planning to do this by yourself or not, researching is still an important step you shouldn't skip. Plan designs, learn skills, look for the right contractor, decide the best materials, these all come into play.
Underestimating Costs – Renovating, although a cheaper alternative to relocating, still involves a significant amount of money. Be sure all the major and minor needs are accounted for.
Not Sticking to the Budget – You can have a plan, you can have an estimate, but the real test to your will is whether you stick to it. It can be tempting to spend a little more on those fixtures or going for a more expensive sofa, but will you be able to handle the overspend?
Not Choosing Quality Materials – Oftentimes, homeowners will choose materials that cost less but are actually less durable and not the right fit for the functionality they're meant for. It's important to always select quality materials, otherwise, you might end up spending more when the ones you bought did not perform as desired or expected.
Renovating the Wrong Elements – When part of the house looks chaotic, there is a tendency to overlook what really needs fixing. This is where you might need to consider hiring a professional to help evaluate your needs.
Avoid costly mistakes on your renovations. Contact us today!
You might think the renovations mentioned in this article are completely different from each other, but that's where you're wrong. They do have two things in common. They all aimed to alter an existing property to provide a more liveable environment and they all followed their personal style in doing so.
Visit us at APC to pick up a free sample!
Or, send us a product enquiry or request a quote online