Backyard Ideas On A Budget That Won't Empty Your Pockets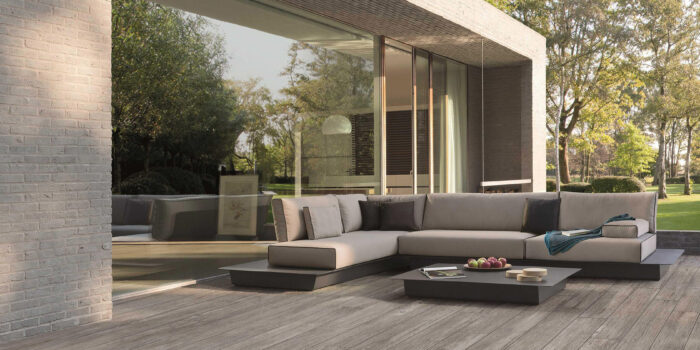 Backyard renovations can be quite heavy on the pocket. But with a little inspiration and a touch of creativity, you could truly transform your backyard.
Read on to find some ideas you could do that would put a smile on your face as well as your pockets.
Bringing Joy To Your Backyard
No place is better than Home. It is undoubtedly a place people treasure the most. Every inch and every corner has its own stories to tell. Most people spend their money dressing up their front yard in order to impress others. But this time, why not try impressing yourself with a backyard that would bless your home with a little extra joy.
Choosing Your Project
In order to start, it is best to identify your budget and how you would want to proceed with your backyard project first.
Your Target Timeline
Choose a backyard design depending on how long it will take to finish. Revamping your backyard should be fun and not a stressful one. You would want to enjoy the process along the way and continue to have great memories once it's done. Creating a timeline for your project helps you best prepare and manage your time.
Your Allotted Budget
Choose a design that is reasonable to your wallet and stick to it. The value of a thing does not equate to how much money you spent on it. For the most precious moments that you will create in your garden are priceless.
1. An Outdoor Living Space
Make your backyard functional and an enjoyable place to be whenever you are at home:
Set Up a Hammock
Found a space that always invites a sweet, gentle breeze and brightens the spot with just the right amount of sunlight? Then that's a perfect spot to set-up a Hammock!
Create A Terracotta Pot Table
Repurpose Terracotta Pots and make a table out of it. Terracotta pots are quite common, and you might even already have one lying around, or perhaps your kind neighbour would gladly give you theirs if they have one they're no longer using.
Low-Cost Nooks
Create a breakfast nook to start your mornings brightly or perhaps keep it cosy and alluring with a few bean bag chairs and a coffee table.
2. Having Your Kids In Mind
Give your child great childhood memories with these clever ideas:
Add a Sandbox
Teach your child the value of patience and enhance your child's creativity with a sandbox.
Adorable Teepee
Make playtime more fun while also developing your child's imagination and socialising skills with a teepee. Have your child's friends over, and be ready to have your backyard be filled with giggles. Better use this chance to do some housework or relaxation because that ought to occupy your child for hours.
Sturdy Rope Swings
Got an open space and a sturdy tree in your backyard? Then let your children fly into the wind (only metaphorically of course!). It is very simple; you just need some rope or maybe even some old blankets and voila! Next thing you know you are soaring into the wind and into happiness.
Mount A Chalk-Painted Board To Your Fence
Give your child a way to let their inner Picasso out and see your child's artistic skills develop with a simple chalk-painted board. This is also great for playing Pictionary by the way. Nobody said only children could get to have all the fun.
3. Gorgeous Gardens
Give your backyard a modern design with these ideas:
Elevated Garden Bed
Dare to be different by elevating your garden bed. Not only is it good for the soil but for your back as well since you will have to bend less.
Hanging Pallet Garden
Maximise your backyard space in a unique and modern way with a hanging pallet.
Vertical Box Garden
Another great space saver idea. Customise your vertical box garden to match your personality.
Create A Sunflower House
Brighten the garden with sunflowers. Just find a sunny spot for them to grow and it is sure to be a feast for the eyes.
4. Accessorise Your Backyard
Complete the look of your backyard with these simple ideas:
DIY Wind Chime
Tickle your senses with the relaxing sound of a wind chime. Use seashells, tin cans, bottle caps, old kitchen utensils or even a mason jar lid to create your very own wind chime.
Mosquito Repellant
Nobody wants to become lunch food for those pesky mosquitoes while you are trying to relax out back. Incorporate these plants that double up as a decoration as well as a mosquito repellant:
Lavender
Marigold
Lemongrass

Citronella
Basil
Rosemary

Scented Geraniums
Alliums
Wormwood
Garden Umbrella Stand With Pot/Barrel
Don't get sunburnt! Stay cool and provide some shade in your relaxing area. Use a pot or a barrel to make an umbrella stand.
Giving Your Garden Hose A Home
Avoid accidents by not leaving your garden hose lying around. Secure a place for your garden hose and avoid injuries while keeping your garden looking neat and organised.
Use Different Sizes Of String Lights
Use different sizes of string lighting to set the mood or to create a warm ambience in your backyard.
5. Right Plant At The Right Place
With so many choices at hand, make sure to consider these points when making a decision.
Proper Plant Selection
Don't just randomly choose plants to put in your backyard consider which plants go well together. If you are a beginner or you don't have a lot of free time to keep your garden well maintained, then choose plants that do not require high maintenance.
Plant Zone
Take time to learn about your plants so can you properly choose a place for them, based on your plant's needs. The most important thing to determine is whether the plant is a sun-loving plant or a shade-loving plant.
Display A Collection
Have a focal point in your garden, something that would immediately draw one's attention. Something like a collection of small pots of cactus and succulents with colourful pots. It may sound simple, but sometimes simplicity is the key to success.
6. Ideas For Pet Owners
Don't forget to include your pets with these pet-friendly ideas:
Create a Cozy Cat ares
If you have a feline friend living with you, why not let them jump in on all the backyard fun by creating an area specifically for them? Giving them places to climb, a place to scratch, or a place to hide is really all they're asking for. Also, do take note that most chemicals and some plants like lilies are highly toxic to cats, so you might want to be careful with what you choose to put in your backyard.
Delight your Dogs
It has been proven that once a dog loves their human, they would always stick by them. So why not reward their loyalty by giving them a place in the backyard where they can run and be free. But a word of caution though. Dogs can be quite mischievous at times, avoid plants or decorations that could be easily knocked down by your dog especially if your dog is a large breed, and make sure to provide a place for them where they can do their 'business' because if you don't, you will regret it.
Attract Birds
Connect with nature by providing food, water, and shelter to birds. Birds are beautiful creatures, and the chirping sound they produce can be quite relaxing for some to listen to.
7. Using Stone To Decorate
Use one of the oldest tricks in the book when decorating your backyard to your advantage.
Retaining Walls
Add some depth and texture in your garden with retaining walls. Not only are they good for aesthetic reasons, but they are useful in supporting the soil mass and preventing erosion as well.
Check our Retaining Walls.
Stepping Stones
Bring some life and beauty by creating innovative stepping stones in your backyard. Have fun, be creative and go all out!
Stone Walkways
The goal of a stone walkway is not only to create a path for you in your garden, but they are also a great way to make your backyard look chic and classy.
8. Adding A Twist On Paving
Make your garden stand out in the right way by adding some twist on your paving. Add some patterns, use contrasting colours or different sizes that will compliment the look of your backyard.
Attractive Pathways
You can use gravel, stone or wood to make attractive pathways.
Create a modern look with these Steps
9. Do-It-Yourself
Beam with more pride for your backyard with Do-It-yourself projects.
Create a bench out of cinder blocks
Cinder blocks are like legos for adults. You can use them to recreate a bench for your backyard as they are cheaper than store bought benches while still guaranteeing to be versatile, strong, and weatherproof. All you need is a great deal of creativity.
Rinse Dirty Feet In A Waterproof Frame Filled With Flat Stones
Don't bring the dirt inside your home and create a designated area for washing feet by simply using a flat, water damage resistant board filled with flat stones.
Coat Planters With Glow In The Dark Paint For Night Lighting
The best way to save is to make use of what you already have. Buy or incorporate new items that would compliment your current set up not the other way around. But that does not mean that you can't put a spin on your current setting. Try coating your planters with glow in the dark paint for a dazzling new look.
Repaint The Stones
Give your backyard some life and colour by merely repainting your stones. Doing this will surely make your garden pop out.
Make A Wall Of Plants With Used Rain Gutters
Want something cheap but beautiful? Repurpose old rain gutters. They are perfect for beautifying your walls.
10. Refurbish Your Furniture
You'll be surprised to know that a lot of treasures are actually hidden around us. You just need a little creativity to unveil their beauty and put them to good use.
Use Old Wooden Pallets
Wooden pallets are excellent building blocks to refurbish as you can use them to create a number of items like a bench, a raised garden bed, a swing, a walkway and a whole lot more.
Make A Planter Out Of A Wheelbarrow
Take your ingenuity to new heights and make a planter out of a wheelbarrow. Fill it up with colourful planters, and it will surely add beauty to your backyard.
Replace Lightbulbs Of An Old Chandelier
Time to bring the old chandelier out and use its charm to pretty up the backyard
Put Old Mirrors Up On Your Fence
Create the illusion of a bigger backyard by putting up some old mirrors in your backyard. Place them strategically and see the difference.
Turn An Old Item Into A Swing
If you have things you no longer use and you have no idea what to do with them like an old chair, a palette, a skateboard, or maybe even an old tire, why not give them another chance at life by repurposing them and making a swing out of them for you to relax on
The Important Part of a Backyard
Now that you have gained a ton of great ideas for your backyard, it is time to have fun and transform your backyard into your personal oasis. Always remember that the road will not always be smooth and straight, but after the journey, it would all be worth it.
Looking for materials with your backyard design? Check with our stores nearest you!
Visit us at APC to pick up a free sample!
Or, send us a product enquiry or request a quote online