Different Types of Driveway Pavers – Adelaide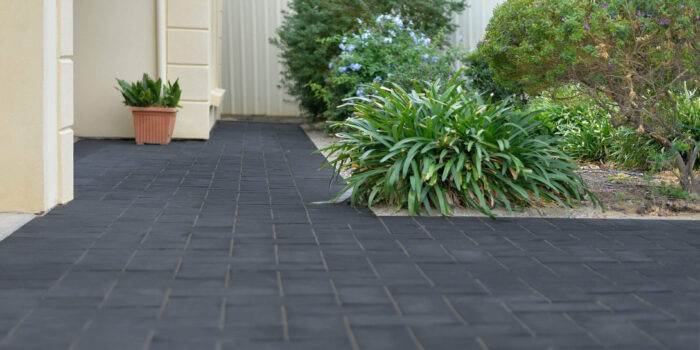 Driveway pavers are so important, as it is basically the welcome mat to your entire house! With so many types of driveway pavers on the market today, there's something for everyone, and there's almost no excuse for anyone to have an unpaved or unsightly driveway!
There are so many pavers out there these days that are able to match and complement the colour, style, patterns and texture of any home. At APC Driveway pavers are categorised into 4 main types:
Concrete Driveway Pavers
Popular and cost effective. Prices vary and in this range, there is a driveway paver to suit every budget
Domestic driveways (50mm) or heavy duty and commercial applications (60mm) e
Create your own design by mixing colours together. Some pavers in this range like the Havenpave and the Havenbrick are interchangeable, making them easier to lay, less cutting.
Unlike poured concrete, our concrete pavers won't crack. You cannot underestimate how much a paved driveway will lift the appearance of your property!
Ideal for highly reactive soils type & designed to be laid on flexible bases.
Huge range of colours, styles, designs and textures available.
Wide range of pavers including: New Drivestone exposed aggregate pavers, 60mm Hollandstone, 50mm Ecopave, Turfgrid, Flagpave, Stradapave, Havenpave, Havenbrick
Clay Driveway Pavers
Durable, long-lasting and won't fade.
Salt resistant. Popular in coastal suburbs and towns that are close to the beach.
Huge range of colours
Slip resistant qualities
Ideal for driveway patterns and designs, mix the colours to create your own design.
Generally, only available in 50 mm brick shape for domestic driveways and 65 mm for heavy duty or commercial applications.
Large Format Driveway Pavers
Durable and fashionable
Choose slip resistant in large format driveway pavers
Lay with a 3 — 5 mm tile spacer.
Avoid lighter colours.
Must be a minimum of 55mm.
Recommended for flat driveways or driveways with little slope.
Limited choice with large format pavers because very few manufacturers make a driveway paver in their large format range.

Made in SA
Commercial Driveway Pavers
Extremely durable
Tried & tested over a long period of time
Longest lasting paver available
Comes in a wide variety of colours & shapes
Slip resistant & easy to maintain, because they do not move.
Wide range of pavers: Hollandstone, 80 mm Ecopave, Turfgrid, Unipave,Villastone

Tradies Choice
If you're wanting to see the extensive range of paving patterns and designs that we offer, simply drop by one of your local APC stores and speak to one of our friendly experts. Ask for a free sample and get a quote!
For more information on driveway paving, visit our website or call us at 08 8391 3467 for a free estimate on all your paving requirements.
Visit us at APC to pick up a free sample!
Or, send us a product enquiry or request a quote online