Tips for Maintaining Your Driveway Pavers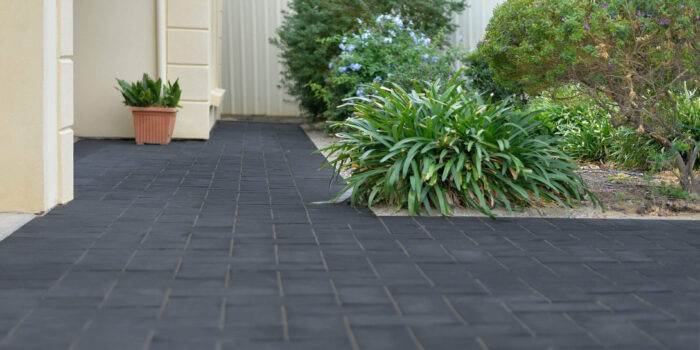 A paved driveway is the entry path to your home and you should make your home appealing and attractive. It makes the first impression of your property on your visitors, so having an unmaintained brick-paved driveway takes away the appeal of your property. There are various ways to maintain your paved driveway and amaze your visitors. But, is it possible to pave your driveway once and then overlook it completely? Of course not! The driveway is used every day so you need to maintain it regularly to keep up its visual appeal and functionality.
Here are few ways to maintain the paved driveway of your property –
Do not allow moss, weeds or algae to develop on the paved surfaces. It is important to keep driveway surfaces clean and clear. Use standard pesticides on these surfaces.
You can also opt for hard manual brushing of the paved surface for weed removal. In regular maintenance, use a stiff broom and good detergent to clean paver surfaces. It restricts weed ingress and prevents weed growth on pavers.
Alternatively you may choose to pressure clean your paved driveway.
Any driveway is prone to stains and spills. So, make sure you remove the gasoline, oil, grease stains and other spills as soon as possible. In some cases, you may need to use cleaning chemicals for removing these stains. Ask your nearest APC store about these.
When paving your driveway, pay special attention to the drainage points. Ensure water runoff is effective so that it does not undermine your paved driveway.
Re-sand your paved driveway with dried paving sand. Re-compact your driveway if necessary to settle the paving sand into joints.
Use paving sealers to protect your driveway. These products are available at your local APC store.
Regular maintenance of your driveway is very important to ensure its long life, durability and lasting appeal. Follow these simple tips to preserve the appearance and life of your investment.
shop our range of driveway pavers here-
Visit us at APC to pick up a free sample!
Or, send us a product enquiry or request a quote online