Concrete Pavers – Reasons You Should Choose Them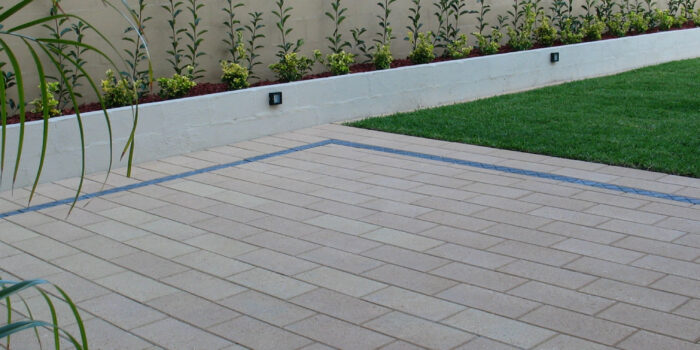 Paving is of the integral activities for beautifying your patio, backyard, driveway or any outdoor area. So, no doubt, the choice of pavers makes a significant appeal on the overall appearance of the landscape. With the endless options for materials, colours, sizes and shapes of pavers available, it has become really difficult to choose any particular paver. Out of the various paver options available, concrete pavers have seen rapid popularity over the years.
Here are few reasons you should opt for concrete pavers for landscaping –
Versatile – Concrete pavers compliment any architectural style of homes. They are versatile and can be used in variety of paving patterns. The beauty of concrete pavers registers quickly with the visitors to the property.
Strength – Concrete pavers are made from precast concrete, hence they have very high compressive strength. So, you can stay assured that concrete pavers will enhance your driveway for years and withstand traffic.
Flexibility – With endless options for designs, shapes and colors available with concrete pavers, you can find concrete pavers to suit all tastes and requirements. These pavers allow you to stay creative with designs and paving patterns.
Cost – Concrete pavers cost low than other material pavers like clay, granite and others. They also cost lower than poured concrete. With their high life expectancy, they make an economical choice for paving.
Maintenance – Concrete pavers require low maintenance compared to other types of pavers. Also, cost of repairing concrete pavers is significantly low.
Climate-resistant – Concrete pavers do not crack, and hence their winter durability is high. Along with water, concrete pavers also resist snow as snow can be easily plowed, blown or shoved.
Installation – Concrete pavers are easy to install and they do not require curing or drying time. So, surface can be immediately opened for traffic.
Different factors influence choice of paving products. With aesthetics, style, strength and flexibility at economic rates, concrete pavers are just the perfect option.
shop our range of concrete pavers here-
Visit us at APC to pick up a free sample!
Or, send us a product enquiry or request a quote online