Beautiful Garden Path Ideas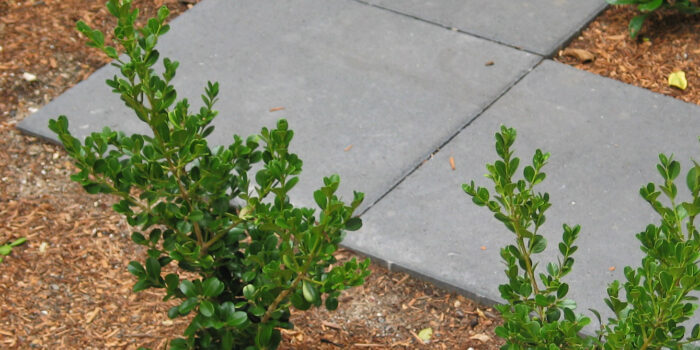 Stunning garden paths can complete the landscape of your home and amaze guests and neighbours alike. Having a planned-out garden path is easy if you achieve the right combination of materials and design.
At Australian Paving Centre, we think about your needs. We don't stop at giving you garden path ideas, we have included valuable tips and budget-friendly ideas. Large or small, narrow or wide – you'll find an inspiration that will make your walk through a stunning view.
Read more as we guide you on how to achieve a garden path that's uniquely yours from start to finish.
Build A Garden Path That's Perfect For Your Home
Transform your garden into an enchanting walkthrough where you and guests alike can enjoy the view around.
You don't need to move things around or remove structures. You can build a stunning walkthrough even with a curved pathway.
Is the path too narrow? You can create an illusion to make it look wider. Perhaps a pathway that's weather-proof to keep your shoes safe from getting soaked? How about using a paver that will complement the architecture of your home?
Building a garden path should compliment your home. No matter what shape or size it is. If your area has a unique shape, you can look into using a landscape design software to fully maximise your space. We've listed all the software you can use for free.
Tips For Your Garden Path
When building your pathway, one tried and tested tip is to keep it illuminated. Adding outdoor lighting fixture will keep your path lit at night. These will come in handy when the time comes. You never know, throwing a party might last until late into the evening. If you're looking into building a path that's uniquely yours, you can try mixing materials. Here at Australian Paving Centre, we provide a wide range of pavers and colour swatches where you can create different patterns and different designs. Without hurting your budget.
Factors When Choosing The Right Garden Path
Building a garden path doesn't come easy. There are factors you have to consider before you can even start purchasing your materials.
The most significant factor is your budget. You have to consider if you'll do the project DIY and splurge on materials. If you plan to add lighting fixtures, you'll need to add that into your budget as well. The more complicated lighting may need professionals to install them.
On a tight budget? Purchase all of your materials from one store. Or look for specials. Here at Australian Paving Centre, we offer specials and seconds for budget-friendly pavers.
Another factor you'll need to consider is the width of your pathway. If the path is too narrow for a paver to fit, you may want to check stepping stones. They give a modern appeal that compliments any landscape design.
Keep Off The Grass
A garden pathway is an invitation to your house. It creates anticipation to where you'll lead them. Whether it'll be your front door, pool area, or patio, your pathway will set the mood for your guests. Create a lasting impression with Australian Paving Centre.
Visit us at APC to pick up a free sample!
Or, send us a product enquiry or request a quote online