Aspects Worth Considering For Your Pool Installation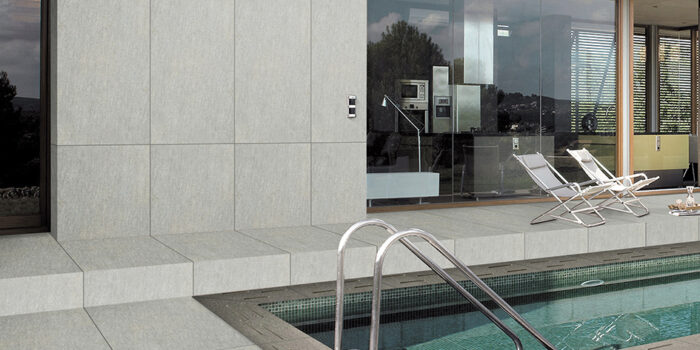 A swimming pool can instantly transform your backyard into a real paradise. Right inside your property. It can increase the long-term value to your home and make a significant impact on your family life, too.
The decision to add a pool to your home comes with different factors, and it's essential to proceed with this project through careful planning. Read on as we discuss vital factors you need to consider before diving in.
Site Suitability
One of the most prominent factors you should consider is the condition of your area. It takes a lot more than just picking a location and deciding on the size of your would-be pool. When it comes to site suitability, trying to install a pool on a steep slope may result in higher costs.
Soil composition and water table levels need to be analyzed before any heavy digging should begin. Substantial rock barriers and unstable soil can affect the turnaround of your pool installation as well as the expenses, which is why you need to be careful when selecting an area for your pool construction.
But it doesn't stop there. Here are a few minor aspects you need to check that may seem trivial, but it will all add up in the end.
Sun Exposure
Direct sunlight will help warm up the water, which can be an added benefit during nippy nights and colder seasons. Pick a location that's away from trees, and you'll get fewer leaves dropping into the pool, saving you time for cleaning. Direct sun exposure also helps with the effect of the wind.
Wind Exposure
Many would think this is not important. However, the wind can make you feel colder when wet. Your pool should be in a spot where there's little to no breeze if possible. Also, the wind can increase water evaporation, resulting in continually topping up your pool.
Accessibility
During pool construction, the site will need to be accessible to the installers, especially to heavy equipment, like a crane. Your driveway should be able to withstand the crane's weight. So, once you've decided on the location, check for any trees or branches that may impede their access.
Applicable Laws and Regulations
After checking your area's suitability, you should be aware of regulations, certifications, and inspection regulations imposed in your locale. Investigate thoroughly and be compliant with your state law since penalties for violations can be costly. Learning what the inspection intervals and compliance costs are may very well influence your construction choices.
Fencing Laws
The Building Code stipulates that pools must have a pool fence. You'll have to include your pool fence as a permanent pool fixture in your plan. While pool regulations vary from state to state, it's best to verify all the rules with your pool fence installer and local council.
The Right Pavers
Choosing the right pavers around your pool should be on your list as well. Take into account the fact that pavers around your pool will always be wet. Which is why it's essential to look for specific features.
Aside from the pavers' texture, also check for safety and comfort by testing how they feel to the touch. Smooth surfaces are hazardous when wet, resulting in injuries. On the other hand, textured surfaces that are excessively rough can also hurt your bare feet.
When choosing poolside pavers, the texture should not be your only focus. Two distinct characteristics should be on top of your list.
Salt Resistance
Most pools use salt instead of chlorine to prevent algae and bacterial growth. While this saves you from using chemical additives, using salt can damage pavers around your pool. Typical damage can result in pitting, erosions, cracking or breaking. But this doesn't mean you can't use pavers; you just need to choose pavers with salt-resistant features.
Slip Resistance
In addition to providing an attractive border to your pool, pavers also create a surface to walk on. These pavers need to be slip-resistant to avoid accidents and injuries.
Luckily, you don't need to run around your area and spend any time looking for pavers. Here at Australian Paving Centre, we provide you with pavers that are both salt and slip-resistant. You get both features in one paver without sacrificing style.
Start looking at our Premium Pool Pavers.
Value For Your Money
To get the best value for your money, research materials you'll need. The type of pavers that go around your pool should have exceptional quality, and the same applies to your pool copings.
Others may splurge on ongoing costs such as filtration and keeping the water clean, or pool installation expenses such as covers, landscaping, or heating, that they go ahead and skimp on pavers. Skimping on these materials to save some money can result in an earlier replacement. You don't want to end up with a pool you dislike and have to redo it all over again.
Remember that getting the value for your money is not solely based on the purchase price but also the maximum effectiveness of your purchase. By selecting premium quality pavers, you won't need replacement anytime soon. If you're worried about maintenance, APC provides pavers that are hard wearing and require very little maintenance.
Availability Of Stock
Another aspect most homeowners tend to neglect is the availability of pavers. Unavailability can lead to frantically looking for an alternative or waiting long periods for the stock to replenish, resulting in delays to complete your pool installation or completing the project in haste and ending up with pavers that don't match with the surrounding outdoor design.
You won't have that dilemma with APC. Stocks are readily available, and you can have them delivered to your home without waiting for long periods.
The extensive range of pavers available is suited to meet all types of budgets. Whether you're out looking for affordable pavers or luxurious and stylish appearance, we would provide the same high-quality products.
Matching Pool Copings With Pavers
A typical scenario when it comes to pool installation is that builders commit to constructing customers' pools without disclosing that they don't have pavers to match their selection of pool copings. Pool builders may have limited options when it comes to paver selections around pools and they will steer you towards a product they make an extra dollar on. They may not offer the best option for pool surrounds and pool paving. Homeowners end up with an inconsistent pool theme that they don't want. You can typically see this on pools where the coping around their pool drastically contrasts their outdoor pavers.
Often, APC has customers visit a store and complain about the type of pool surround they have been recommended or they cannot find a paver to match the pool surround. Unknown to many, you can purchase your pool coping and pavers separate from your contractors and select your pavers elsewhere. While some contractors may object to this and discourage you with hefty prices or installation bundles, we assure you otherwise.
Through APC, the extensive range of pavers and pool coping will meet your design and your budget. This results in a pool that seamlessly connects to your patio, alfresco, or outdoor living space without being an eyesore.
Choosing The Wrong Pool Coping
Most importantly, not all pavers and natural stone are cool underfoot, which can be a problem around your pool. Granite and marble are the hottest underfoot, and you would not dare sit on it on a hot summer's day as it will burn the skin. Porcelain and concrete pavers can also get hot underfoot, whereas Travertine is a great option. APC have impartial advice on all types of man-made and natural stone pool pavers.
A common mistake when it comes to pool coping is choosing the wrong colour. Dark colours attract heat and underfoot, whereas lighter tones are a better option. For this reason, choosing your pool copings needs to be done with thought and attention.
Choosing Your Pool Builder
How do you ensure your pool copings and pavers match? Carefully select your pool builder. It's essential to choose a builder that will install your pool while in compliance with regulations and your budget.
You can get referrals from family and friends as they'll be likely honest with you about their experience, or ask your local APC store where we can refer you to a trusted and licensed builder. To ensure you get the best builder, it's also wise to talk to several contractors first. Doing this will help you determine how long they've been in business and finding the one you can trust.
When asking around, most likely you'll be talking about warranties and quotes. This aspect is where we help you further – you need to ask the right questions.
Getting Pool Installation Quotes
Asking the right questions can lead you to a pool builder that's right for you. Start by asking for quotes; some contractors may give you quotes after inspecting the area but evade vital information.
What kind of quotes do they give?
Comparing quotes from different builders will give you different quotes, so it's better to write it down on paper. Follow up on their quote with what's included and what's not. Doing so will give you an idea on the hidden costs that may come along later on and cause a blow to your budget.
Do they include pavers and coping on their quotes?
An excellent follow-up question is whether their quote includes pavers and copings. Some contractors may give you a quote where they'll provide it as well. Be wary as they might not match since it would all depend on stock availability.
Warranty and Insurance
Knowing what's included in the purchase price is essential when talking to pool builders. Here are a few questions you can include in your list.
Does installation come with a warranty?
As important as having a licenced builder is learning if the installation comes with a warranty. Having your pool installation covered with warranty will solve concerns regarding mishaps such as plumbing leaks, structural settlement, movement of the pool, and even leaks in the fittings.
Are you insured?
Including the value of the pool in your home insurance is crucial. Damage caused by neglect to the pool or its surrounding areas may not get coverage under your home insurance. To learn more about what's included, it's best to call your insurer and see if you need to update your policy.
Common Mistakes You Can Avoid
Installing a pool can either gain you a backyard paradise or a disastrous nightmare. Which is why it's essential to make all the necessary considerations to avoid any mistakes.
Choosing the wrong location
Selecting an incorrect location will result in you not being able to move around your pool quickly, lack of space for sitting or entertaining guests or having a pool that's too shaded.
Before installation, you may encounter damage such as hitting a pipeline or constructing your pool in a sloping area, leading to more costs than your estimated budget can cover.
Skimping on Pavers
Trying to stay within a budget and skimping on the pavers for your pool surrounds is a common blunder. Economizing could lead to unanticipated dilemmas. You could end up with a smaller space around your pool than anticipated. This mistake can cost you more time, effort, and money trying to add more after you've already finished construction.
Going with cheap pavers can lead to early deterioration and end up with cracked pavers. You'll likely need to replace them in a short while. On the other hand, blindly going with whatever paver is available will get you a pool with different pavers and copings. Doing so can cause you some difficulty if you're aiming to add value. Matching the paver and pool coping with your outdoor paver is an essential factor in adding value to your home.
Not Enough Research
A common misconception is by going through referrals from friends and family and not doing your research. Remember that builders will need to analyze your soil composition and see that the area doesn't have any underlying pipeline. A quote your friends received for their property may very well be different from your property.
Not enough research on materials can also lead to disappointments. You may purchase a paver with excellent features only to find out that the texture is too rough for your bare feet. Others may blindly trust their contractors and go with their recommendation only to see a similar material, later on, that's cheaper for the same quality.
Gathering quotes and asking the right questions can help you sort out which builder to choose. Checking stores and holding the paver in your hand can help you decide on your purchase.
Adding Potential Value To Your Home
Having a pool in your backyard is an exciting and rewarding experience. You can create memories with your family during a warm summer's day. However, proper maintenance is an essential part of keeping your pool in pristine condition. The upkeep can add years to the life of your pavers.
Having a swimming pool installed in your home not only serves as a means for relaxing or entertaining guests; it can also add value to your home. Hopefully, these pieces of advice have helped in your decision before installing a pool in your backyard.
Get excellent value for your money with APC pavers! Request your FREE quote today!
Visit us at APC to pick up a free sample!
Or, send us a product enquiry or request a quote online