Garden Walls And Garden Edging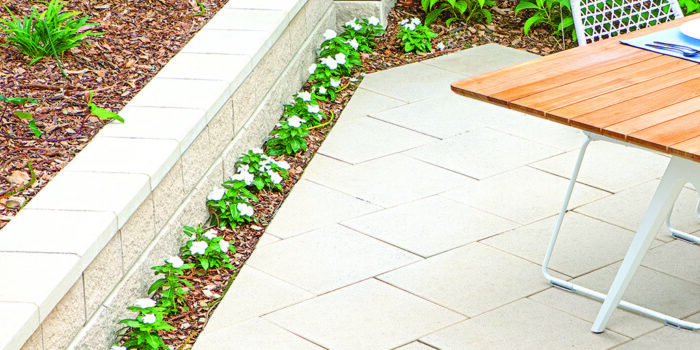 It's a hard thing living in Australia without loving the great outdoors – so more and more people want to make use of their outdoor areas and there are a few good reasons why.
Firstly, being blessed by an incredible Australian climate, the only thing worse than not having a backyard, is having one that you don't want to go into. The reason outdoor living spaces are so popular now is because increasing property prices really highlights the value of land, and that valuable space is often wasted!
So what can we do to make the most of our outdoor living space? Designing garden walls and edges is a good utilisation of wasted space. Unused corners can become the perfect place to house herb and veggies gardens.
The other reason is financial as well, with the high costs of moving; an increasingly popular choice is making this equity work for your family. We're seeing homeowners use a portion of their equity to create brand new feature areas at home!
Whether it's a pool, a new courtyard or outdoor kitchen area, all of these projects make good use of space and create great new garden ideas for the family to enjoy!
What are the current trends?
Topping the list is the popularity of outdoor kitchens, as it's the perfect place to entertain family and friends! The outdoor kitchen lends itself to a shared cooking experience, making it so much more than just a BBQ. It's a beautifully paved area with some raised garden wall blocks, a feature-dining piece and some creative lighting. Some of these areas are even plumbed with running water and barbecue stations made of garden wall blocks or besser blocks, which are then painted or decorated in our beautiful range of veneer stone.
There is also an increase in people paving their driveways. It doesn't matter if you have the prettiest house on the block – if you have a gravel driveway, the look of your house is gone. With more variations around colours, sizes patterns and textures, a paved driveway really is the best choice to stand out from the crowd. If you want a premium, designer look for your driveway, check out our new exposed aggregate paver.
Visit us at APC to pick up a free sample!
Or, send us a product enquiry or request a quote online