Permeable Brick Pavers
Colour Range

Charcoal
Disclaimer: Colour swatches on this website are a guide only. We recommend to view the latest product samples instore before making your final selection.
Features
Permeable paver
Low maintenance
Slip resistant
Available in smooth, honed or shotblast finish
Free samples available
Suitable for
Driveways
Permeable pavements
Footpaths
Garden paths and walkways
Product pieces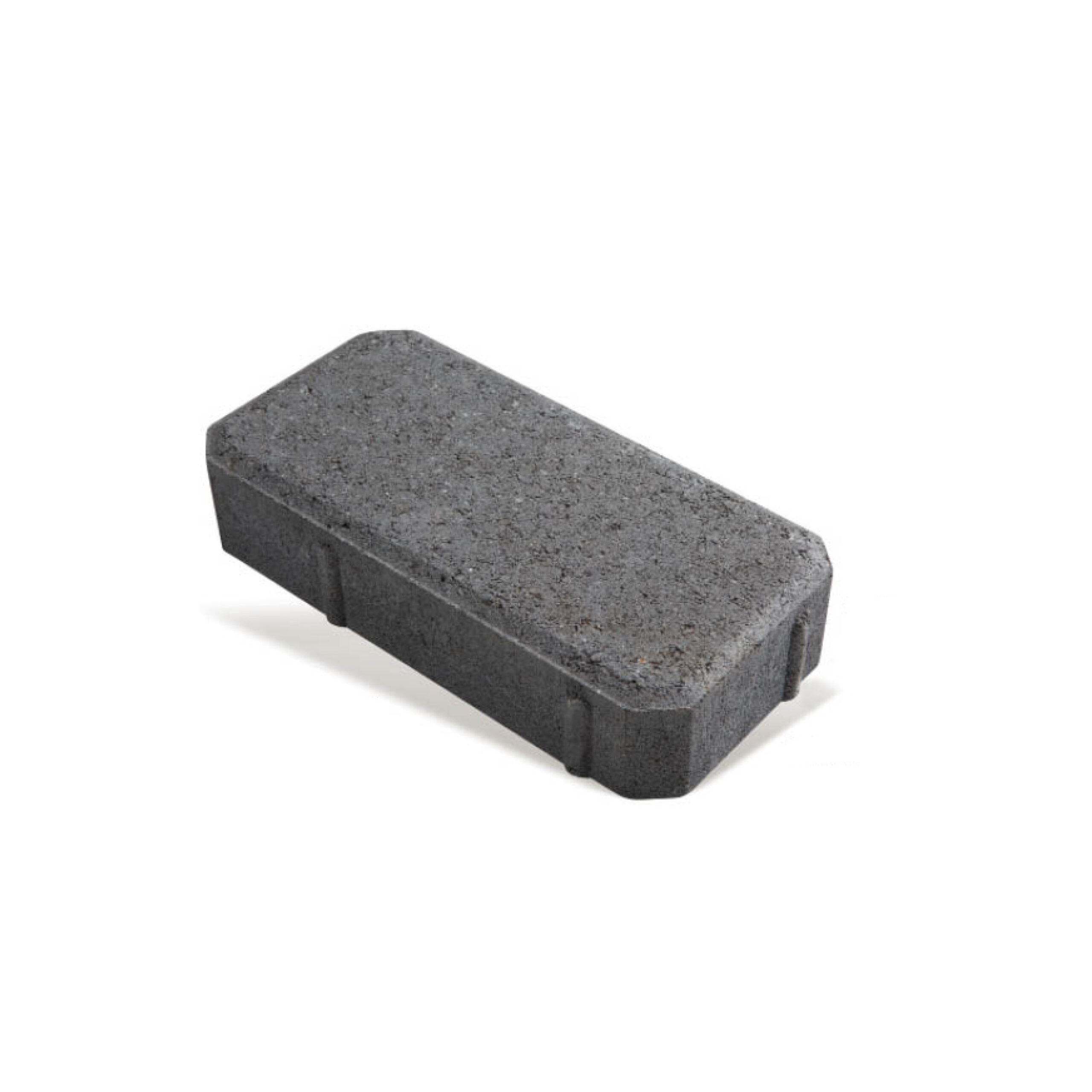 | Specifications | Size | No.per m2 | Weight per m2 | m2 per pallet |
| --- | --- | --- | --- | --- |
| Permeable Brick Pavers | 220 x 110 x 60mm | | | |
| Permeable Brick Pavers | 220 x 110 x 80mm | | | |
| Permeable Brick Pavers | 226 x 111 x 50mm | 39.8 | 111.44kg | 15.07 |
| Permeable Brick Pavers | 226 x 111 x 80mm | 39.8 | 163.18kg | 10.05 |
Permeable Pavers
Permeable Pavers are concrete paver designed for residential, multi-residential and commercial paving applications where sustainable water management should be a consideration. Permeable pavers are designed to allow water to filter through the paver to the subsurface where the water can be harvested or redirected.
These commercial pavers are the ideal solution for driveways and garden paths where the grass is often left muddy after rain. Permeable Pavers can also be used for permeable pavements, revetment blocks for creeks or river banks, or land stabilisation.
Our range of permeable pavers is available in 50mm thickness for residential applications and 90mm thickness for commercial and industrial jobs. Applications include carparks and driveways, streetscapes, footpaths, road infrastructure and more.
Learn more about permeable pavers here.

Australian Paving Centre will beat any competitors price on the same or similar products in South Australia. See our full terms and conditions here.
Can any paver be permeable?
There are specific pavers which are designed to be permeable. Permeable pavers are made to allow water to drain through the paver whereas standard pavers do not adequately do this.
Are permeable pavers more expensive?
Permeable pavers cost around the same as standard pavers, depending on the paver you choose. At APC, we have a permeable paver to suit your needs and budget.
How affective are permeable pavers?
As permeable pavers are designed to allow water to infiltrate through the pavers to the soil below, they are very affective. They are perfect for areas where water is an issue and can be used for walkways, garden paths and driveways* (min 50mm must be used for driveways).
Need a Hand? Book an in person consult with an expert.
Book your free in person consultation with one of our experts
We're here to help you choose the right product for your project and find qualified tradies.'
Book Now