How to choose my retaining wall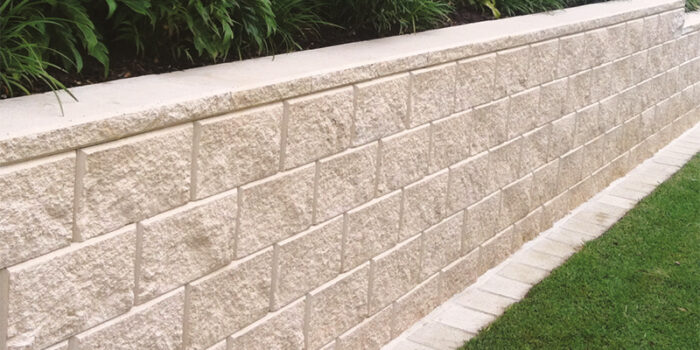 When it comes to retaining walls, how do you decide what product is best for your project? Retaining walls are categorised as being a wall within your garden that is 800mm or higher.
Retaining walls can be necessary when you need to retain large amounts of soil. When you have a sloping block, it's important to properly retain and hold the soil to create your living spaces. Tiered blocks using retaining walls is a great way to maximise your block.
TYPES OF RETAINING WALLS AND GARDEN WALLS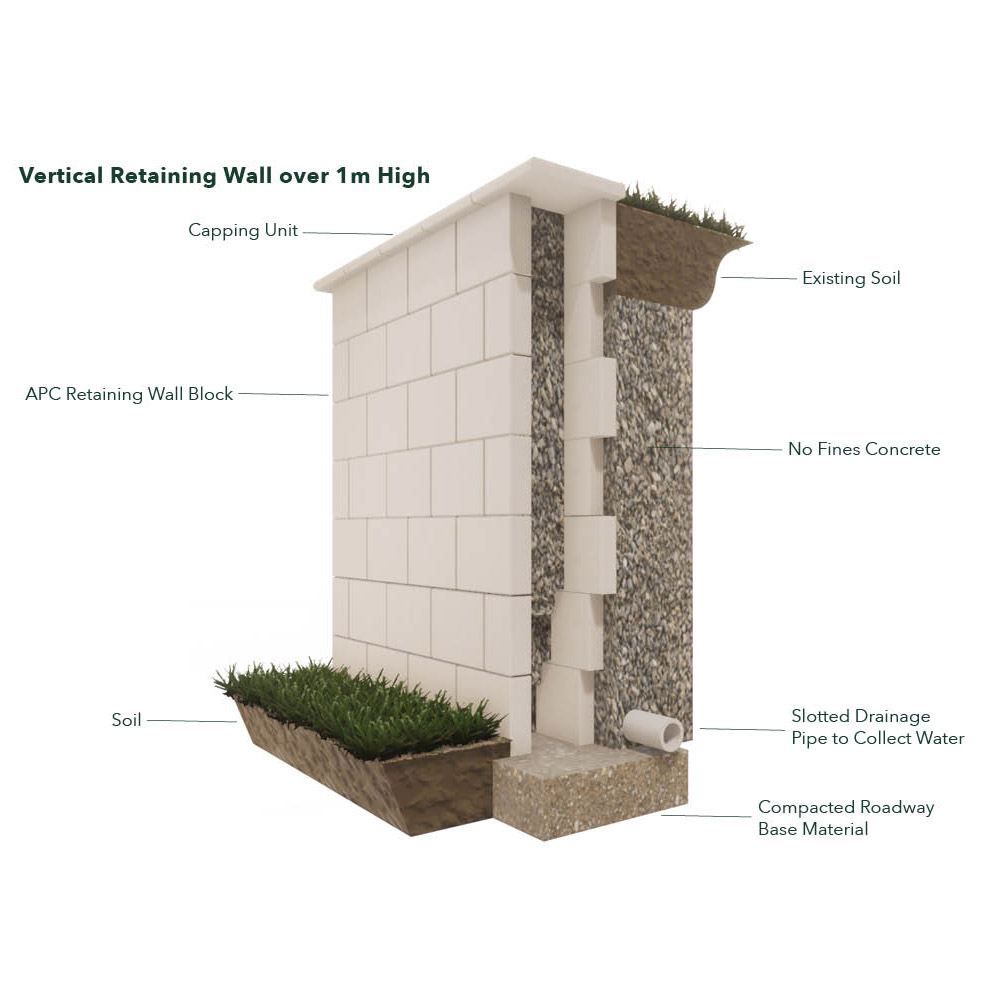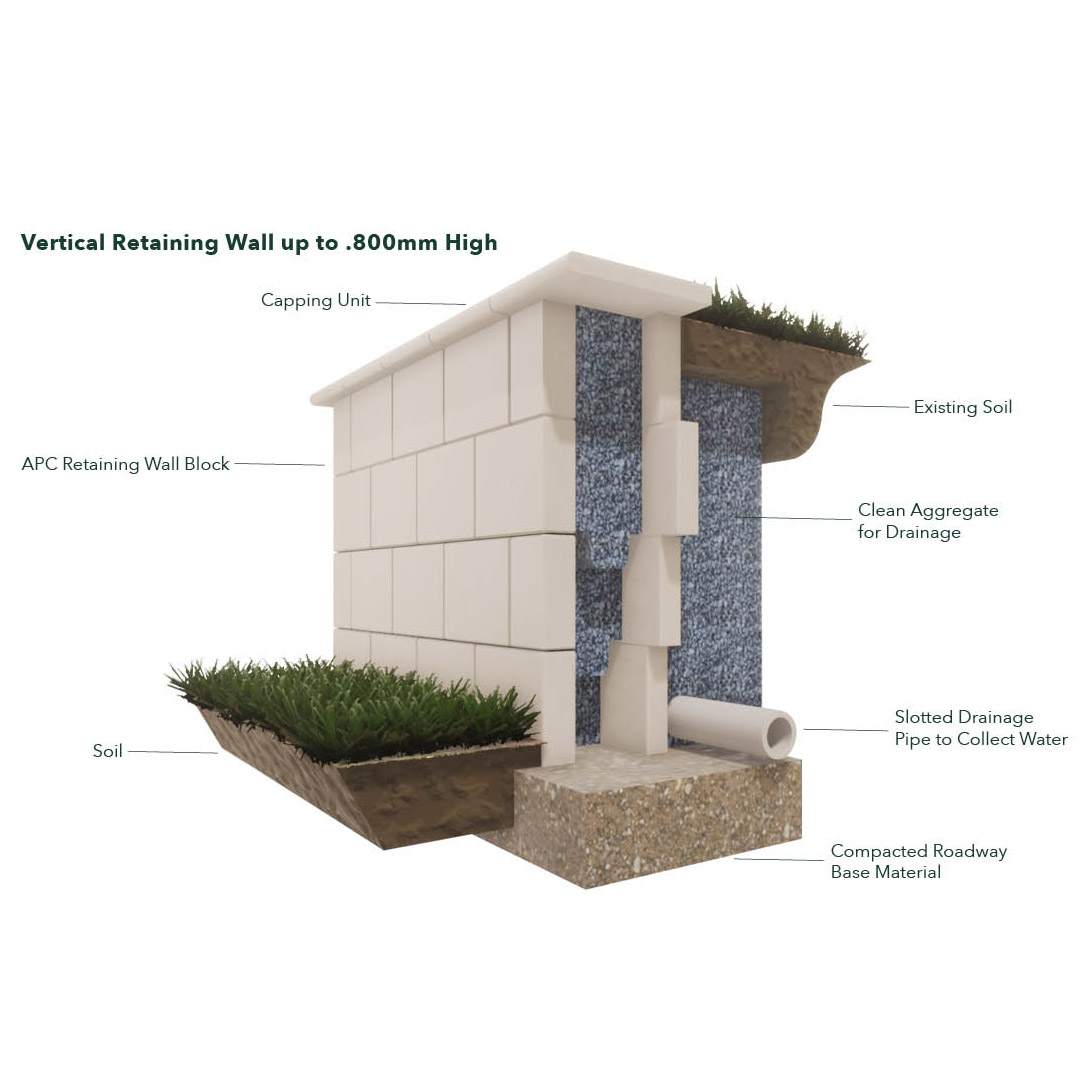 You can also make your retaining wall dual purpose by using it for seating and entertain your guests at the same time! Creating in-built permanent seating makes your retaining wall not only essential but practical too. You can read our blog for ideas and inspiration on how to make your retaining wall dual purpose.
Before you go deciding on your retaining wall block product, you need to ensure that the product is suited to your requirements. We've listed some of the things you should consider before choosing your product.
How to choose my retaining wall product
Project Type – Is your wall for a Garden Edge (up to .200mm in height), a Garden Bed (up to .400mm in height), a Garden Wall (up to .600mm in height) or a Retaining Wall (800mn or higher).
If your wall is higher than a metre in height, do you want to split it in to two levels or terrace the wall in to two levels?
Is the wall on a boundary of the property?
Is the wall straight or curved?
Would you like steps in the wall or does it have corners?
Would you like a split face textured finish to the wall or a smooth finish?
Do you want a light or dark colour?
Do you want an easy DIY wall to build yourself or do you want an APC preferred Tradie to build it for you?
Our range of retaining wall blocks include light-weight and easy to handle blocks, making them perfect for your next DIY project!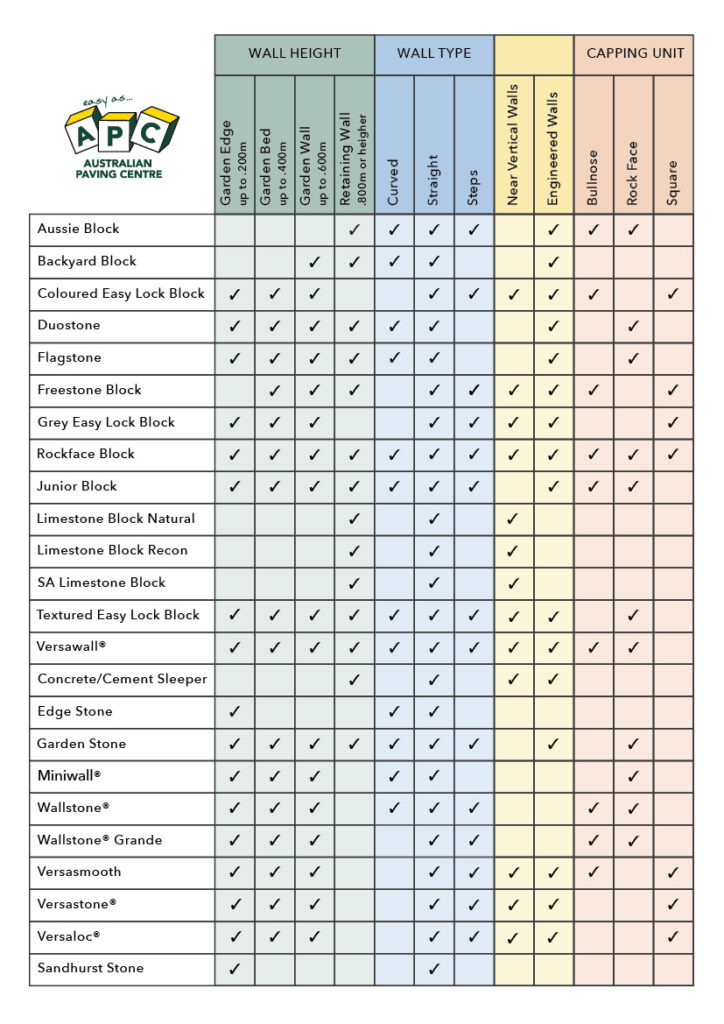 Curved RETAINING WALLS
If your retaining wall is going to be curved, the following products are suited for this purpose –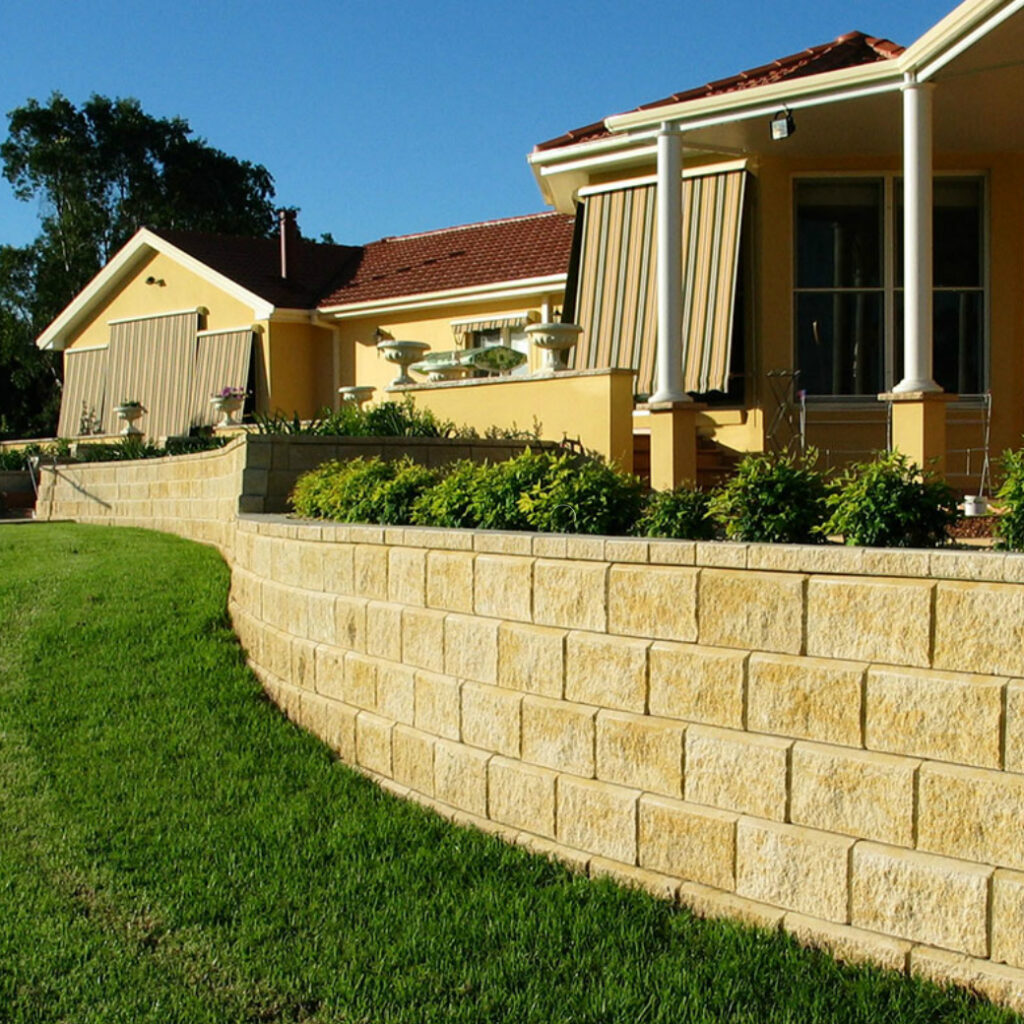 straight walls
For beautiful straight-line retaining walls in your garden, these blocks are your perfect solution –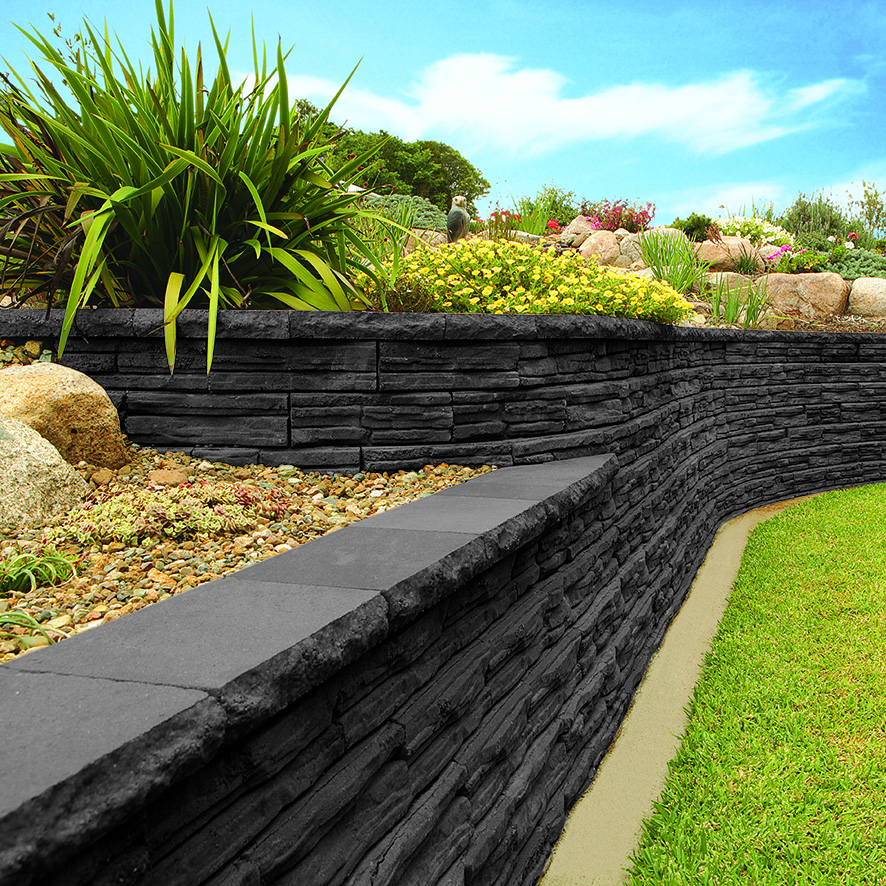 steps
If your retaining wall will require steps within it, this range of products allows for steps to be incorporated –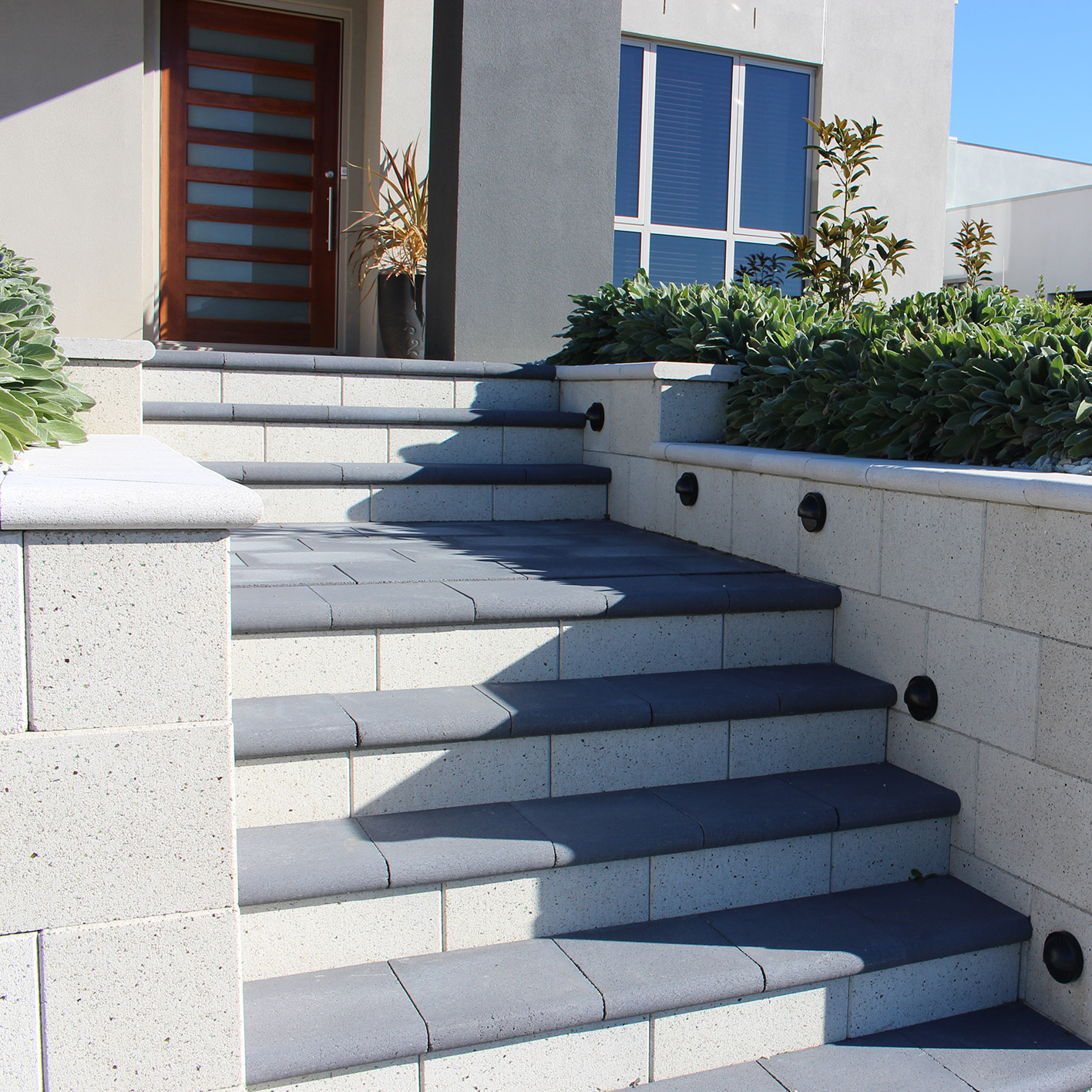 matching capping units
Including Bullnose, Rock Face, Square Edge
These Retaining wall products can be finished off with their matching capping unit which can easily be applied to the top to achieve a seamless finish –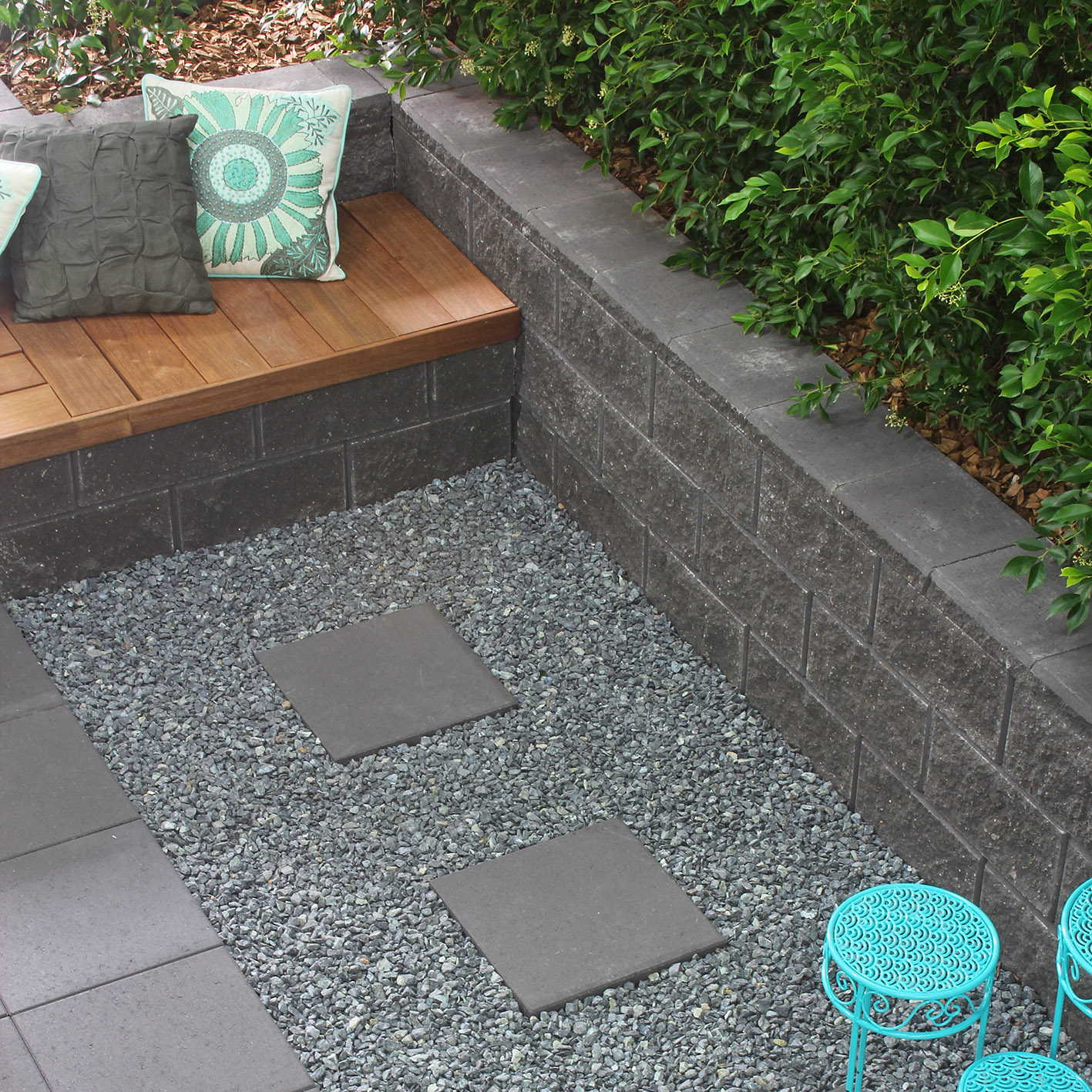 If you are an expert Tradie, landscaper or wanting to tackle a DIY project, we have a wide range of garden blocks and walls suitable for any project.
Visit us at APC to pick up a free sample!
Or, send us a product enquiry or request a quote online