Backyard Designs for a Small Area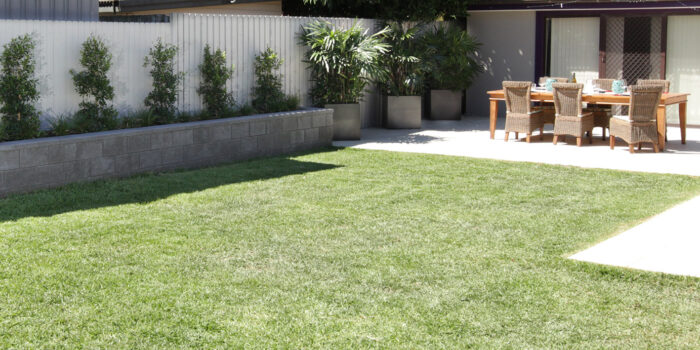 When you look outside your window and glimpse your backyard, do you feel like the small patch of land is empty space that's wasting away? Do you want to transform your garden into a tranquil spot in your home?
There's definitely a way you can work around that. All you need is a bit of inspiration.
Small backyards don't have to equal cramped spaces. If the back area of your house seems inadequate, don't fret. We've got you covered.
We've rounded up these ideas to make your backyard stand out-even with dimension restrictions.
1. Create an Illusion
Let's begin with your backyard's boundaries.
Create an opportunity to 'borrow' from your neighbour's yard. You can do this by not installing fences or garden walls on your property. Plant perennials or trees like that of your neighbour's. Doing this will blur the borders of your property and create the illusion that it is an expansive area.
Related: Give your Garden a Touch of Elegance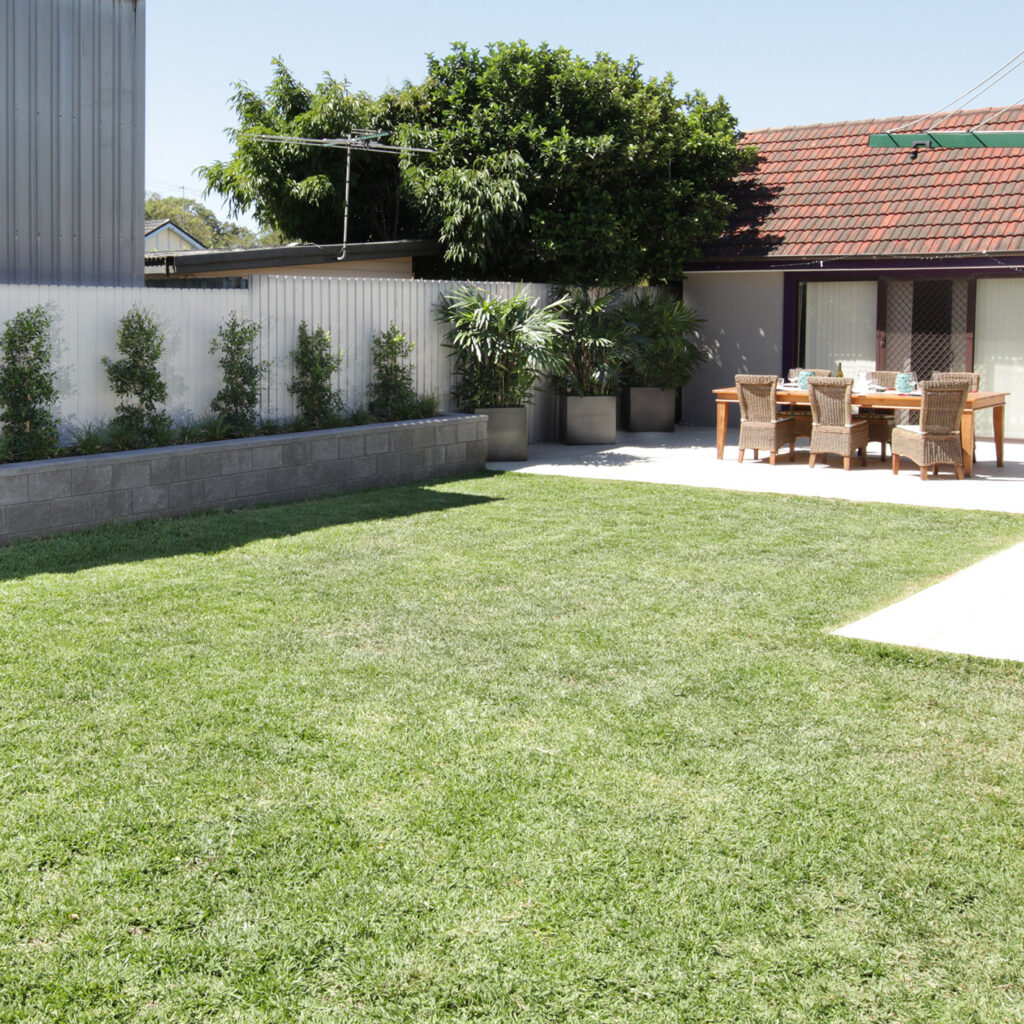 2. A Round Patio
If you enjoy entertaining outdoors, create a round-shaped patio in one corner of your yard. The patio can serve as an entertainment hub for your guests.
You can gather comfortable chairs around a fire pit. Or you can place a barbecue grill on the side and enjoy the surrounding greenery on the borders of your garden.
Notice how the yard in this image used gardening on the side to fence it in. You can place outdoor seating on these so you can enjoy an alfresco lunch with the family. Take advantage of its odd shape to draw attention away from the tight space.
Related: Get more ideas for your patio here!
3. A Water Feature
You can do another trick by installing a water feature in your small area. This will bring the focus on the water feature. You can put in a water fountain or a small pond teeming with koi fish.
Notice how in this image, the pool has a man-made waterfall as an added feature. You can most definitely do this for your small yard, too. Yes, you can also have a pool right in your small backyard.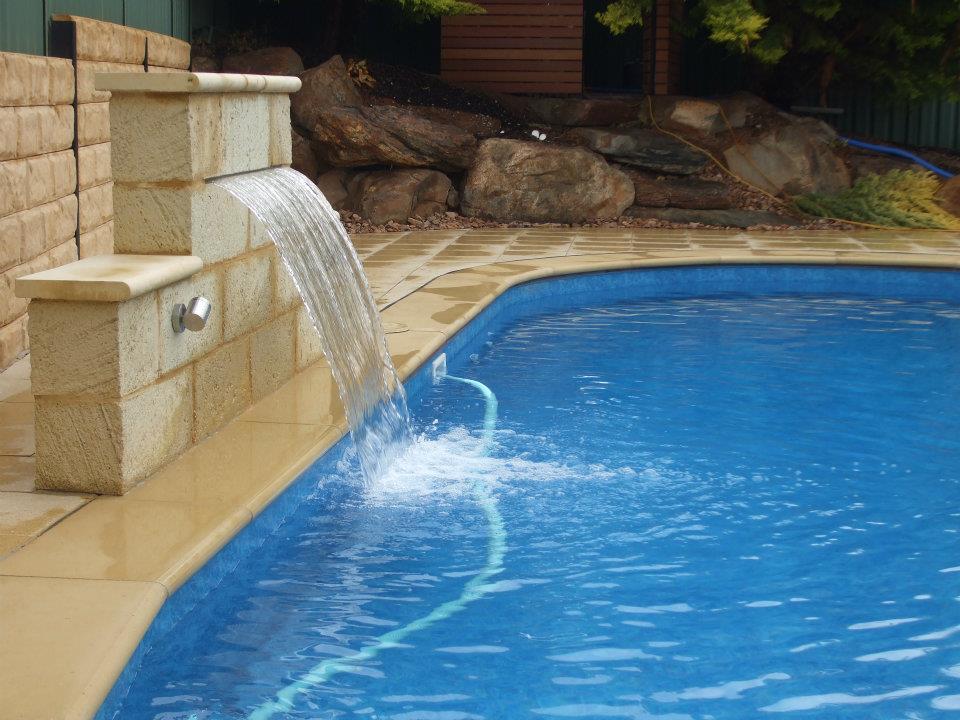 4. Fire and Water
Whoever said one could never have a pool in a small yard? Place an outdoor chimney or a fire pit nearby, and you're good to go. Stay by the fire on nippy evenings or take a dip in the pool during warm nights. This design is actually quite popular among small backyards.
Now all this yard needs is a fire pot or a fire table that can be lit during cold evenings.
Related: Here are more creative ideas for your pool!
5. Carve Out An Outdoor Room
Create an outdoor room in one corner or the centre of your yard. You can also name an edge of the lawn as your reading nook to divvy up space and make it seem significant.
A designated section can actually prove quite useful in creating a dining area. Try a 'Murphy Picnic set', for example. You can unfold it when in use and tuck it against one wall when not. It's functional, creative, and straightforward. Quite ingenious, too.
6. Side Gardening
If retaining or garden walls enclose your backyard, this idea is precisely what you need.
You can use the walls to create garden beds by the base. You can also landscape the lawn and raise the beds to feature your plants. Plan the ones you want to grow and plant them in strategic places, so they form a symmetrical pattern. Doing this will create a seamless flow to your space. Then leave the middle area bare or place a fire pit for a focal feature.
Another excellent idea is to add garden edging to your lawn to give it an organized look. Doing this will make the regular upkeep of your garden beds easier, too. Also, arrange plants in sweeping triangles instead of rows to add to the illusion.
Related: Enhance your Backyard with Garden Edging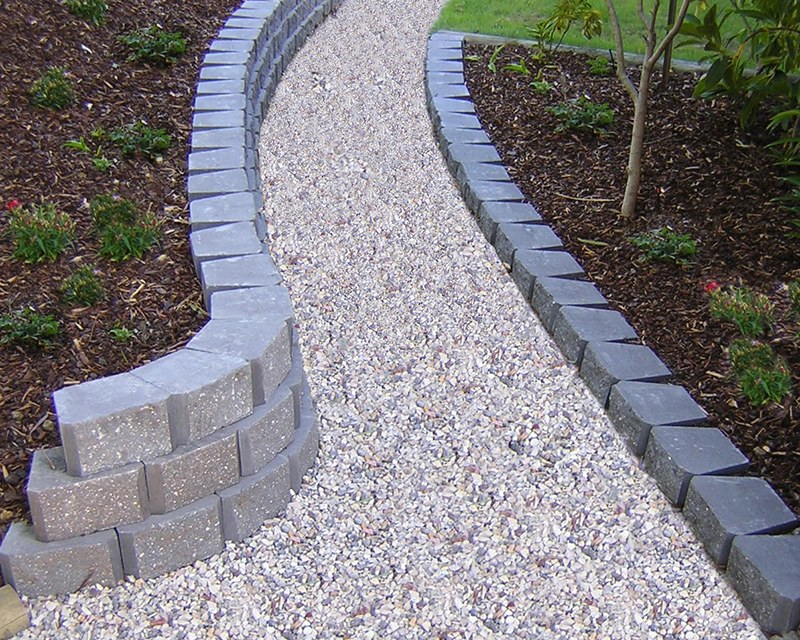 7. Let The Walls Flourish
You can also make higher walls 'come alive' by creating your very own vertical garden. There are so many ways to do this. The more usual method is by placing hanging planters by the walls. You can also use a trellis to hang pots for the plants you have in clay pots.
The materials used can vary, but the idea is the same: use vertical space to create beauty even in small areas.
8. A Colourful Pathway
Something as utilitarian as a pathway doesn't have to be a boring must-have. Influence the appearance of your path by injecting your personal style into it.
Choose colourful pavers and lay them in using detailed shapes or patterns. You can insert spaces between pavers to allow grass to grow and add more emphasis. Or you can make use of ready materials that have uncommon colours to line up your pathway.
The small details count. But, they will immediately divert the attention of your guests from the small size of the area.
Related: See these Garden Stones and Limestones for Ideas!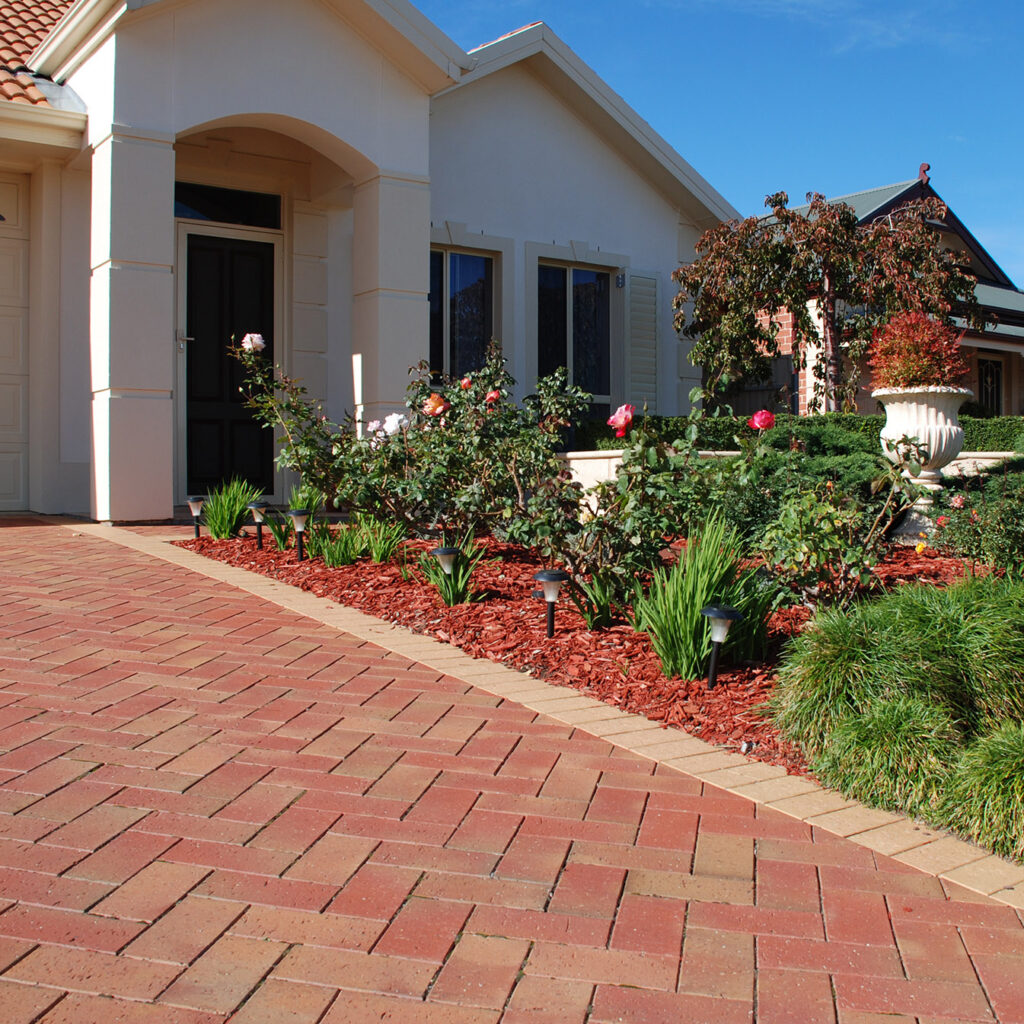 9. Patterned Pavers
If you want to create a neat pathway for high traffic areas, a better option would be using patterned pavers. Create the illusion of vast space by laying pavers with a diagonal or diamond pattern. This will make your area look elongated because of its shape.
Related: Tips on How to Lay Pavers Yourself
10. Square Pavers and Gravel
A backyard with a symmetrical pattern will look much bigger than it actually is. If you have noticed, it is a common trick to play with colours and shapes and introducing them in your yard.
If you don't think using grass is appealing, you can always try your hand at gravel. Use square pavers and place gravel, or even colourful stones, between the even gaps to create a bold look. Make sure to select colours that pop out and complement surrounding furnishings.
Related: Picking the Right Garden Paving Material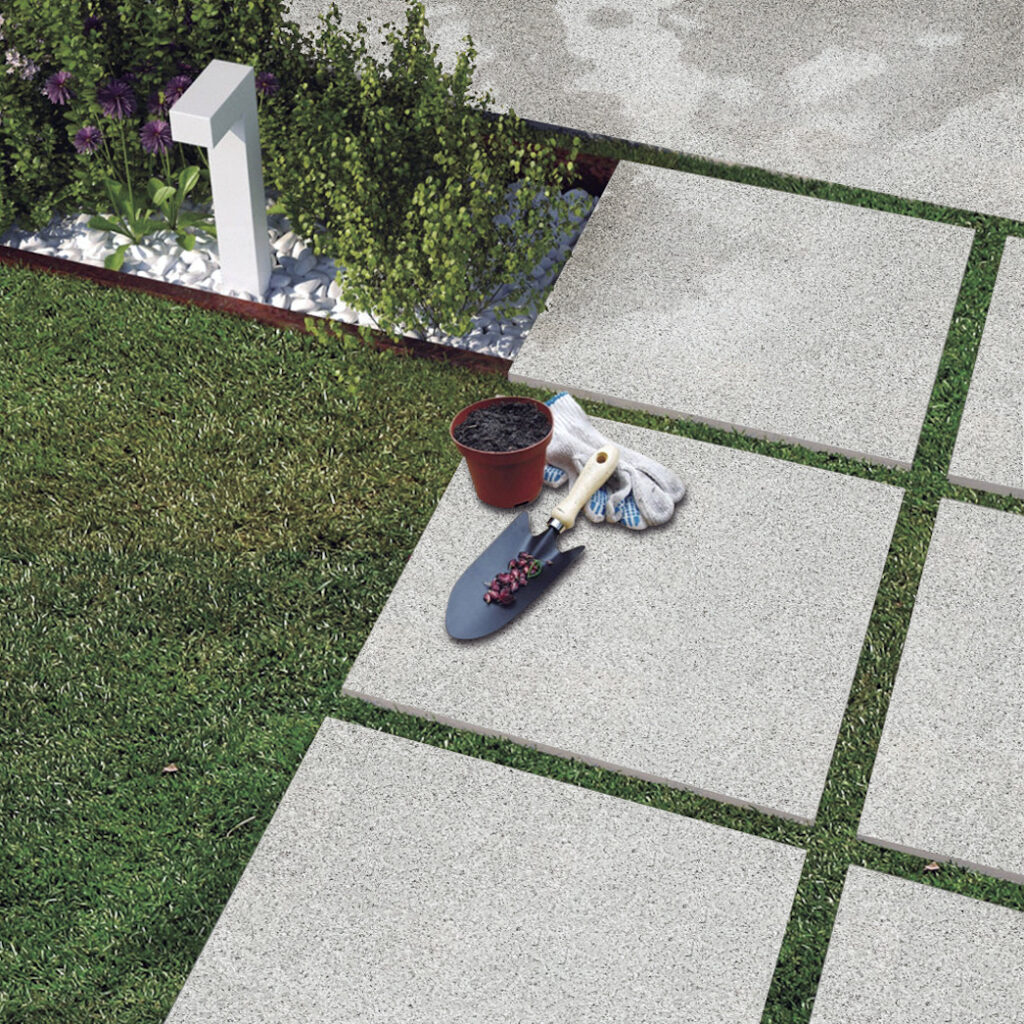 11. A White Backyard
How do you achieve a white backyard? Create a seating area with white cushions or wood frames painted white. Paint the walls white as a backdrop for your seating area. You can even create a canopied ceiling by draping white fabric over your seating area.
Now, this might be a bit more difficult to maintain, so make careful considerations. Light colours give the illusion of space. The white background paired with light-coloured foliage will make for a cool, airy, and spacious backyard.
This image shows a backyard with white furnishings. The pillows on top of the cushions add a splash of colour and cuts the monotony of the all-white furnishings.
12. Create Levels
You can elevate certain areas of your yard with raised garden beds or a sunken garden. Steps that lead to a different level of the garden can create the effect of mystery. This will also serve as a great way to visually increase the size of your yard. If you have to go up to it, then it must be an ample space, right? Be sure to blend your hardscapes with plants, though, to give it a softer look.
Related: Sink a portion of your garden or add another level with inviting steps!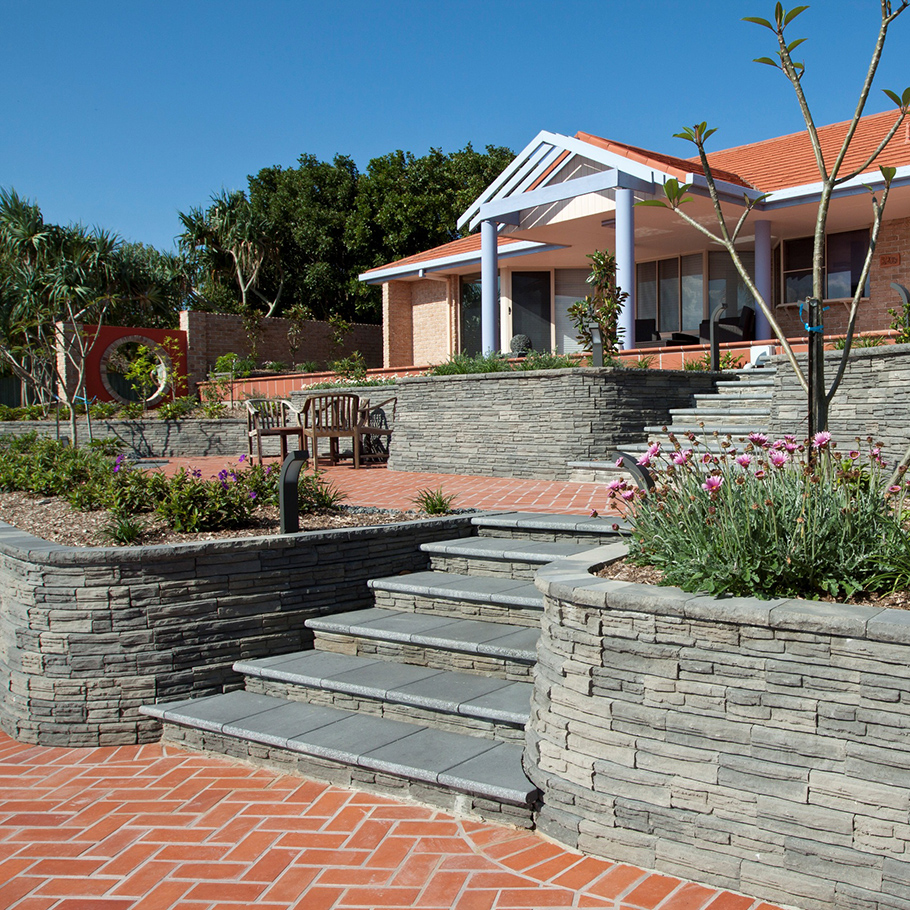 Your Zen Backyard
Life in Australia usually means living most of it outdoors because they love taking advantage of the beautiful climate.
Your garden can become the focal point of your home. You can hold regular gatherings with family and friends or spend quiet time alone.
The ideas mentioned here are only a handful of the ways you can transform your tiny space into a backyard oasis. They all play with colours, shapes, and textures. They will all work with the right blend and proper symmetry.
Related: Here are 3 Ways to Turn Your Garden into a Zen Retreat!
Visit us at APC to pick up a free sample!
Or, send us a product enquiry or request a quote online