Easy updates to do around your home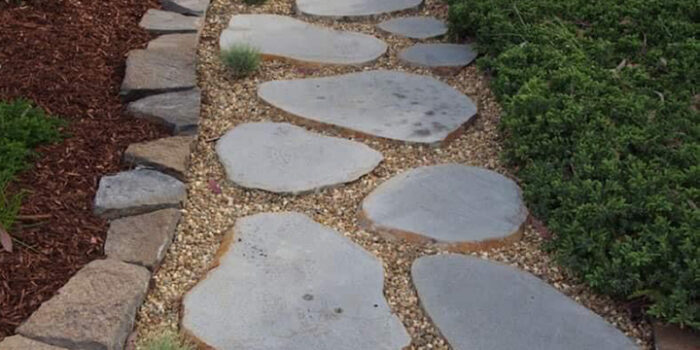 Looking for some DIY projects that you can do around your home over the weekends? There are many easy and inexpensive projects you can undertake that will really elevate your home and they can be as easy to do over a few days!
Once the nice weather hits, it's easy to be inspired to want to get your home and garden looking in tip top shape. Whether that's getting it ready for the entertaining season or just to enjoy yourself, it feels very rewarding to undertake jobs around the home and to see the results of how good you can make it look.
Here we provide you with a few jobs you can do around your home that you can complete over a weekend that will not only make your home look great, but will also be functional for you too!
TIDY UP YOUR GARDEN BEDS
Installing something as simple as a Garden Edge creates a clean line to separate garden beds and lawn areas which makes mowing easier. It's also a much more attractive edging as opposed to some alternatives such as plastic edging.
Garden walls are a great way to add instant visual impact to your gardens in both your front or back yard of your property. One of their main key features and benefits is that you can separate sections of your yard or landscaping and act in a way to create a focal point of your property, create garden beds, veggie patches or provide separation to your lawn areas. Our range of garden walls are also perfect for DIY projects.
Many of our garden wall products are light-weight and easy to stack and some don't require capping, making them a quick and easy install that you can do yourself.
Clean and seal your pavers
A simple clean and sealing of your pavers will revitalise and improve the look around your home. Using a high pressure cleaner should suffice to remove dirt build up on your pavers. However, if you have more built up grime and mold on your pavers, you may require the help from some cleaning products. We recommend to visit your local APC and speak to our expert staff on what is the best product to use on your pavers.
When using a high pressure cleaner, sometimes you can remove the Pave Set sand in between your pavers. We recommend to top up any Pave Set before sealing.
Once your pavers are cleaned and dried, it's the perfect time to apply your sealer. Always ensure before applying any sealer product to your pavers that there is no efflorescence, stains or mold present on your pavers, otherwise you'll be sealing them in. So ensure you have cleaned your pavers thoroughly. Sealing your pavers will make them easier to clean in future and helps keep them looking better for longer. You need to ensure that the sealer you use is for the type of pavers you have and will provide the finish you want. Speaking with your local APC staff will ensure you get the correct sealer.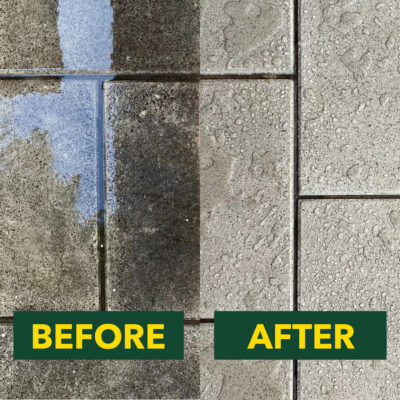 PUT IN STEPPING STONEs
The use of stepping stones creates an attractive path through your lawn or garden areas. Stepping stones provide a nice flow through your landscaping and is perfect for high foot traffic areas through your grassed areas.
The range of stepping stones is extensive and easy to install, making them the perfect weekend project!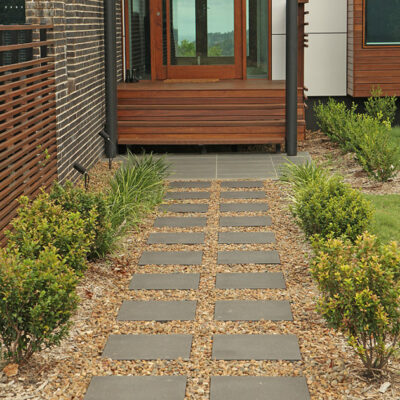 BUILD A FIRE PIT
Building your own fire pit is easier than you think and you can complete it in your weekend! There are a few garden blocks that make the job quick and easy yet will make your fire pit look professionally done.

Tradies Choice
Firepits are a great place to hang out with friends and family or toasting marshmallows with the kids. They are a great focal point to your garden which look good but functional too to warm up on those cooler nights.
And what's more, the blocks used to create your firepit are inexpensive so not only can you build your firepit quickly and easily, but it's also a cost effective project you can do, that will create a great space for your home.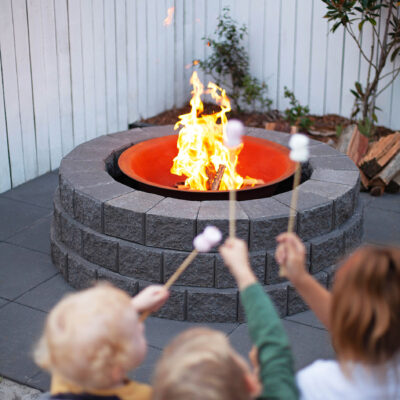 INSTALL WALL CLADDING
Did you know that wall cladding can be a DIY project? You can totally transform a space with the use of wall cladding. Update the look of your home by installing stone cladding at your front entrance. Or enhance your bbq area with a cladded wall.
The use of wall cladding can create totally different looks and styles around your home for less. And better yet, you can do this project yourself over a weekend and inexpensively change the aesthetics of your home.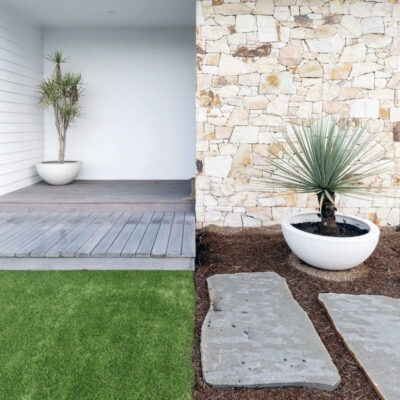 Request a Quote today!
Send us a product enquiry or request a quote online