Difference Between Pavers and Concrete Pavement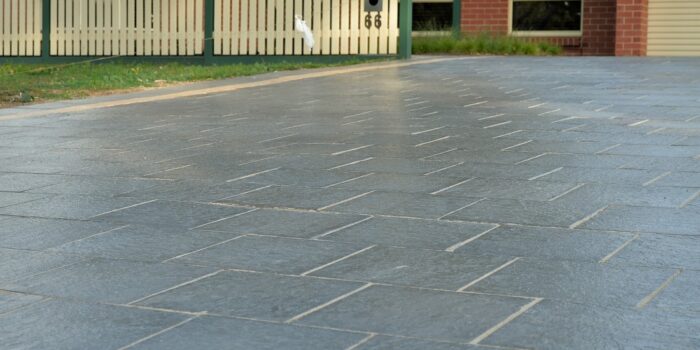 Do I Pave or Do I Concrete?
There are various options for paving the patio or driveway. If you are looking for the most economical option, then asphalt paving is the solution. However, you will lose on aesthetic appeal. The other two options that remain for is brick or block pavers and concrete. Before you choose any one of them, know the different between them.
Pavers add value to your home
Pavers are the best option to add visual appeal to your property & value in resale of your home. They are;
Sturdy
Durable
easily repairable for underground services
low maintenance
best value for money
Do not crack!
Block Paving Is Versatile
They come in lots of varieties, shapes, sizes, colours and textures. From concrete pavers, to cement pavers, and cheap concrete pavers, there are no limits in terms of budget and design. Moreover, they are built to sustain heavy loads and all types of weather. You can also use concrete paving stones for driveways since they can be cut and laid down to form different patterns. Check with concrete pavers Adelaide that can offer you options and real solutions for sprucing up the patio and driveway.
Concrete paving using cement, sand & gravel is strong and durable but will always crack no matter how many ugly expansion joints are installed. It requires lots of time and is expensive to install compared to brick or block paving.
Concrete pavers are manufactured using an array of materials in various sizes, shapes, textures, and colours. They are durable and can be used to create different patterns by combing colours and sizes.
Check out the brand new range of exposed aggregate pavers –
Exposed aggregate concrete driveways look great until they crack. They cannot be repaired without extensive work & cost. With South Australia's highly reactive soil types there is a high incidence of concrete cracking. Though it requires almost no maintenance, it is not as appealing and versatile as pavers. Moreover, there is always risk on tripping and slipping with concrete paving.
Visit us at APC to pick up a free sample!
Or, send us a product enquiry or request a quote online