Choosing The Right Pavers Around Pool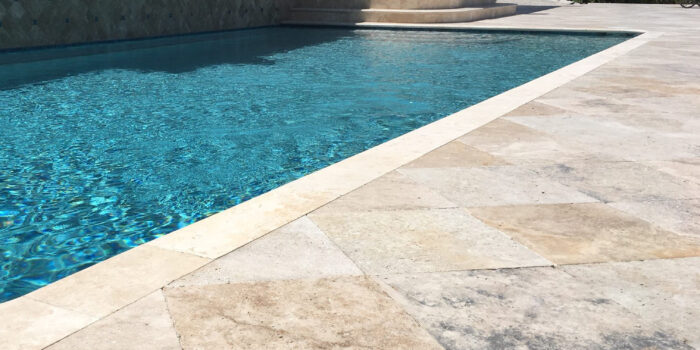 If you are looking to deck up your swimming pool, you shouldn't look beyond pool pavers. Choosing the right pool paver is important to give the pool an aesthetic appeal. Pool pavers in Adelaide come in a variety of ranges. There are clay pool pavers, travertine pool paving stone, natural stone pool pavers, concrete pavers, and large format pool pavers.
Travertine pool pavers will give your pool area a natural look. They are a natural limestone material. Pool paving with travertine pavers are slip resistant. Unlike other pavers like concrete and brick, the travertine pool pavers remain cool under foot. Due to their long-lasting capacity, a range of colours and patterns, slip-resistant, and warm tone, they go well with any pool.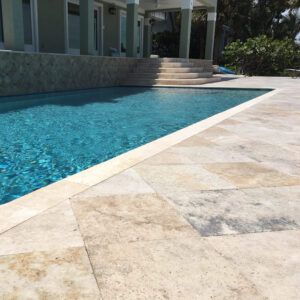 Country Blend Travertine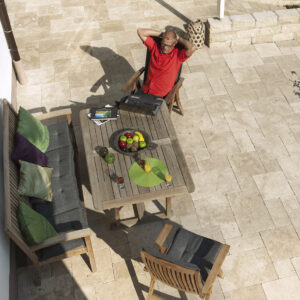 Medium Light Travertine
Concrete Pool Pavers
Concrete pool paving materials are strong, smooth or textured and durable. They are made in different colours and styles. The best paver advantage of using them for pool paving is they are salt resistant, when you select the correct range. At APC we can best advise you which the correct salt resistant brands are.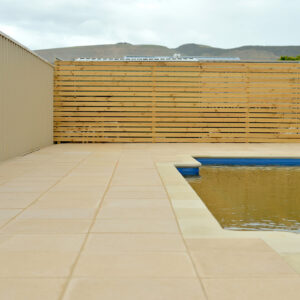 Alfresco Smooth Pavers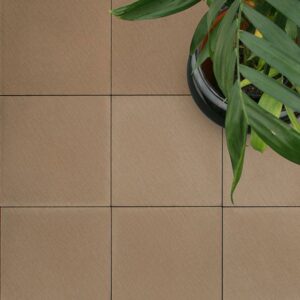 Concrete Pool Paver
These are rarely used as pool pavers today but are always a good option for salt resistance & slip resistance. Clay brick pavers are the most durable of all paving around sale chlorinated pools. One of the big advantages of using them is that they don't crack or fade due to continuous exposure to the sunlight.
When paving your pool area, you will need pool coping pavers as well. The coping stone has to match with the pavers and integrate perfectly with the pool. The good point of these coping stones is that they can be matched with the pool pavers. For example, you can use concrete pool pavers with the same coping pavers. If you want to have a contrast look for the pool edge, you can try mixing pool pavers with coping pavers. There is a wide variety of pool coping in Adelaide. Natural stone pool copers are the most adaptable for shape & size.
Know that choosing the right pool paver will depend on your budget, taste, and style. You can choose between function, affordability, aesthetic, and durability. You can also create your own personal style with the pool pavers.
If you are short of ideas, contact Australian Paving Centre for more pool paving ideas at 08 8391 3467.
shop our collection of pool pavers here-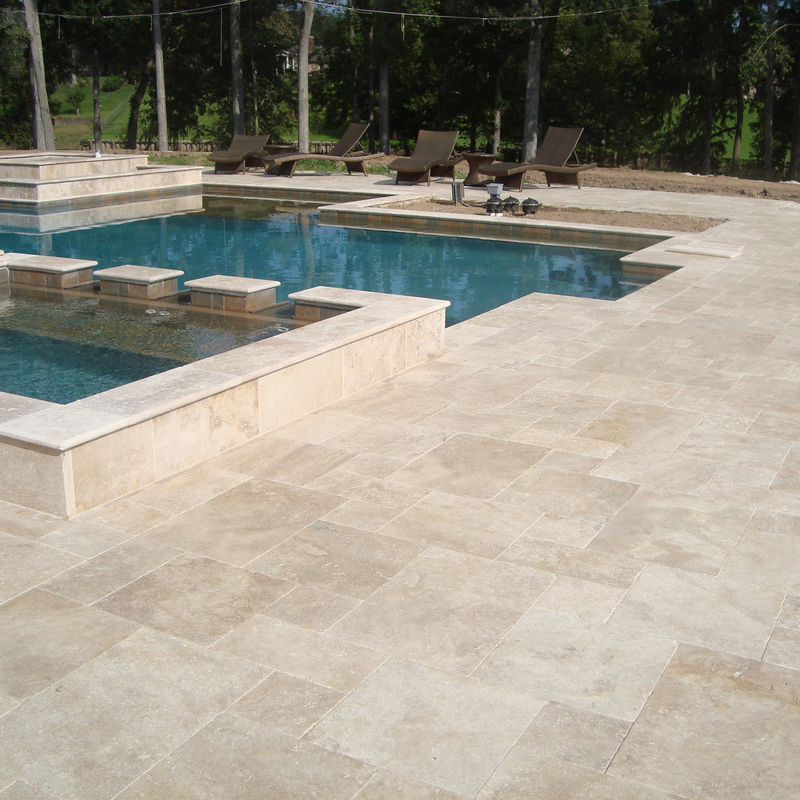 Visit us at APC to pick up a free sample!
Or, send us a product enquiry or request a quote online