The Best Pavers in Adelaide
For the best pavers in Adelaide, view our exclusive range of brick driveway and large format pavers. At APC, we have our best price policy, so you can be confident to get the best paver quote. From brick pavers, terrazzo style, budget pavers, smooth and textured, you'll find a paver to suit your home and budget.
If you're looking for the best paver range at the best value for money, visit your closest APC store here.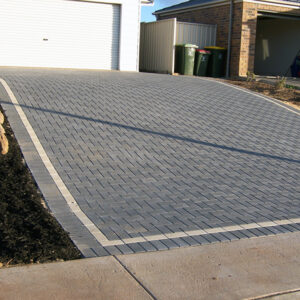 Brick Paver
Visit us at APC to pickup a free sample!
Or, send us a product enquiry or request a quote online
What are the best brick PAVERS in Adelaide?
Concrete honed traditional brick pavers are great for driveways, walkways and outdoor spaces. Honed brick pavers are classy and versatile and because of the various paving patterns, you can create stronger paving using an interlocking pattern. Brick pavers do not crack like poured concrete.
Can you use Honed brick pavers for landscaping?
Honed bricks are great for landscaping due to their size and colour range and finish. They are easy to handle so make an easy DIY landscaping project. You can use them for paths and walkways and also for garden edging.
What are the best brick PAVERS?
Honed brick pavers are the best brick pavers. Honed brick pavers have the best finish and are the best value for money driveway brick paver.
What are the best pavers to use?
It depends on what functionality you are wanting from your paver as each paver has it's own features and benefits. For example, Travertine is a great paving choice for pools as it's cool under foot. Large format pavers are great for smaller spaces as it gives the illusion of more space with less lines. Brick pavers are a great choice for driveways as they come in 50mm and 60mm and can be laid in an interlocking pattern for greater strength and durability. Ensure you look at a pavers features and benefits and consider your space and how you'll be using them, before choosing.
Get Your Ultimate DIY Paving Guide!
Looking to give your driveway or patio a fresh, new look? Get your hands on our FREE DIY Paving Guide now! Learn the step-by-step process of paving, including expert advice and money-saving tips that will make your project a breeze. Don't just dream about your ideal outdoor space – create it!
Oops! We could not locate your form.