Concrete Sleepers – The Best Choice!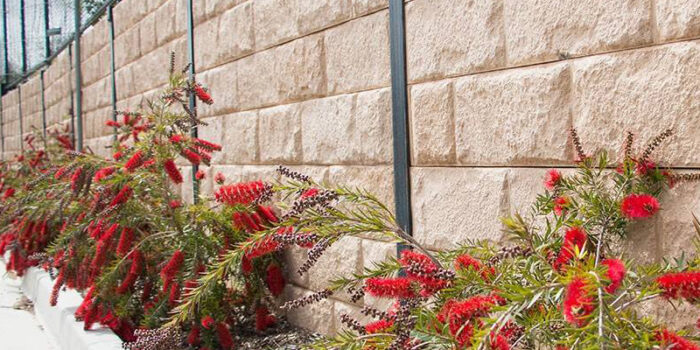 Are you aware of what different types do sleepers come in? Timber, steel/metal, and concrete are the sleepers' types available in market. However, concrete sleepers seem to be the most popular choice since years. There are so many reasons behind this fact and the advantages of concrete sleepers make them an ideal material to be used for retaining garden walls.
At Australian Paving Centre, we have a large collection in every range of sleepers – different colours which are already mixed with concrete – thus; no chance of fading, chipping off, or damaging colours.
You can choose the best suitable size, texture, thickness, and style for your retaining wall requirement. You can make it look absolutely raw, like timber, or even totally sophisticated. Your imagination; and we would provide the sleepers to suit your demand!
Concrete sleepers were first manufactured in Germany and their basic architecture involves separate blocks that are connected by a steel rod – which is why they are extremely durable and versatile to be used for a variety of purposes – both residential and commercial.
Let's have a quick look at some more benefits of concrete sleepers:
Steel reinforced and thus, structurally sound
Sturdier compared to other materials of the same class
Easy to clean and maintain
Cost-effective
No need to repair/replace for many years
Termite and other insect impervious
Rot, warp, splinter, and split resistent
Perfect for use on boundaries or other tight spaces
So if you want to endure the pavement for a lifetime and seal the deal, choose nothing other than concrete sleepers!
Visit us at APC to pick up a free sample!
Or, send us a product enquiry or request a quote online