The Right Paver Will Greatly Impact Your Driveway Design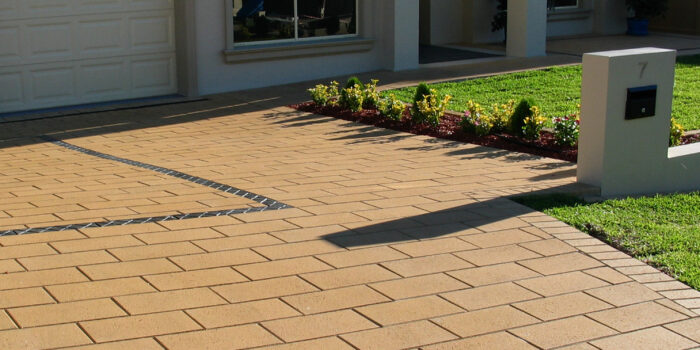 We've all heard the saying, "Don't judge a book by its cover." But, unfortunately, when it comes to your home, that's exactly what happens.
A lot of people may not realise it, but simply choosing the right pavers can already contribute to how a driveway design comes out when it's finished. Here, our very own, Damian Hone, gives expert advice on selecting the right driveway pavers.
How Important is a Good-looking Driveway?
Having a great-looking driveway is very important, as you don't get a second chance to make a good impression. Driveways are your first impression of a home. They take up a large chunk of your land, so it's the first thing that you see. A paved driveway also adds a lot of value to your property.
How Do You Choose The Right Driveway Paver?
Generally, the first thing to determine is the type of land your driveway is sitting on. Is it sloping or is it flat? Then, consider the type of traffic or loading that the paving is likely to incur.
Brick Pavers
If your driveway is sloping down to the road, brick pavers that are laid using the Herringbone pattern will lock in the pavers tightly and guarantee its longevity.
Shop our range or Brick Pavers here –
Large Format Pavers
Using large format pavers for driveways can also be an advantage because it opens up a much more extensive range of colour and finish that can only mean good things for your driveway design.
Shop our range or Large Format Pavers here –
What's Trending in Driveway Design These Days?
The exposed aggregate look is really becoming popular currently. In response to this growing demand, APC has released a range of shot blasted pavers. Shot blast machines treat the paver which removes the smooth top layer of the paver, and exposes the natural beauty of the inner aggregates. This is a designer look that leaves a rougher finish on the paver surface, which makes it more slip-resistant – perfect for areas exposed to more water or oil elements such as pools and driveways.
If you want to know more about driveway pavers, just visit your nearest APC store, or go to our Pavers selection on this website.
Shop our extensive range of driveway pavers here –
Visit us at APC to pick up a free sample!
Or, send us a product enquiry or request a quote online