Cheaper Easier Options Than Sleepers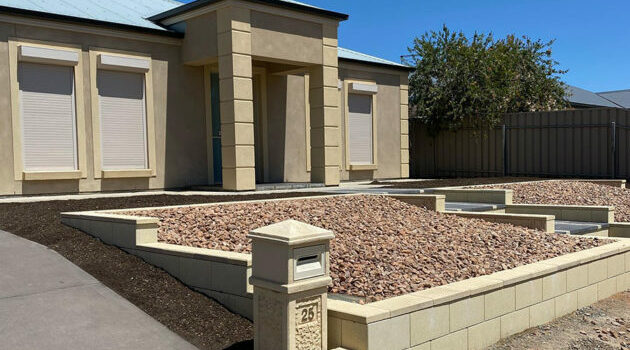 Concrete Sleepers Vs Retaining Wall Blocks
At APC we are often asked which are better; Concrete Sleepers or Retaining Wall blocks?
More often Concrete sleepers are not cost effective because of all the extra items required for construction, such as the Steel H & C section and the cost of hiring hole borers plus the cost of concrete to fill all the post holes.
Then you have the issue of building the concrete sleeper walls. This can only be done with the help of 2 people or more and the back breaking work of lifting the sleepers in to place & sliding them down the steel channel.
The following products are cheaper & easier options than concrete sleepers.
All of the following systems can be built by one person & more cost effectively than concrete sleepers.
1. Versaloc
Versaloc retaining wall block stands lower in cost than the other blocks. It is signified by its stability and its availability in different textures, colours and sizes. APC provides high quality versaloc-interlocking block for the best designs and strong architecture of the building. Versaloc requires no mortar, ultimately saving your time and money. It gives the clean wall finish, which gives your vertical walls, straight walls, retaining and garden walls, fences and sheds and your unreinforced walls; a magnificent touch.
shop versaloc-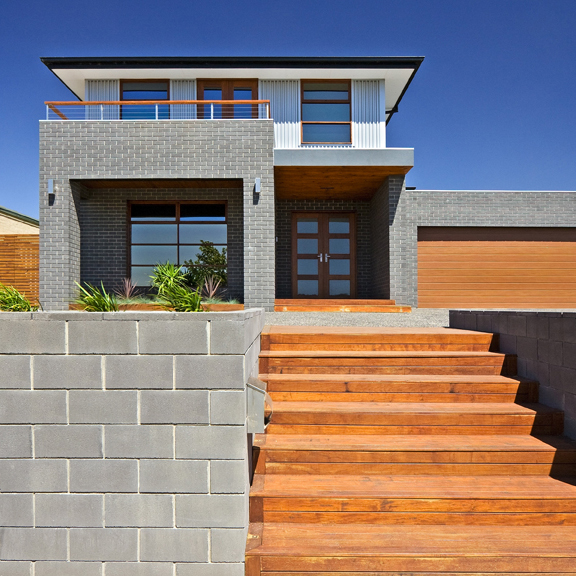 2. Versasmooth
As the name implies, Versasmooth is the light weight block favourable in terms of handling. It gives a smooth grasp to your vertical retaining walls or straight garden walls. We stock it at an affordable and cheaper price range to retain your garden steps, residential walls and retaining walls, planter boxes and vegetable patches, landscaped walls and engineered walls.
shop Versasmooth-

$9.95 each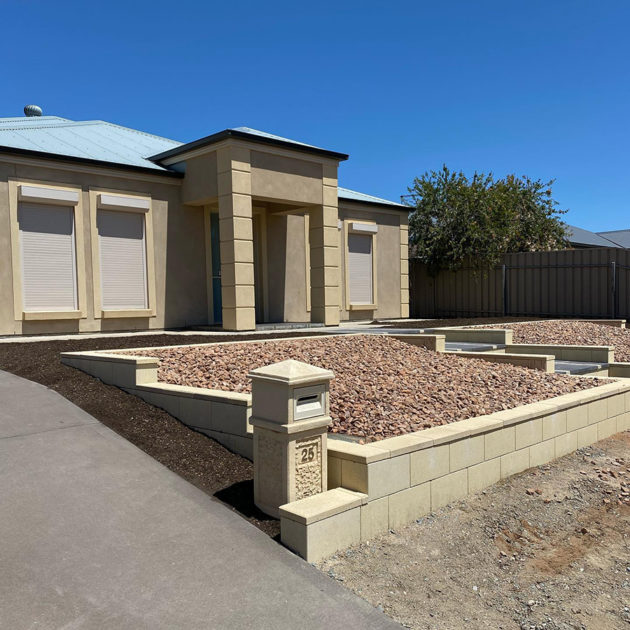 3. Backyard Block
Backyard block is the "low-cost" and "easy to handle or use" block that comes with high density and boundless strength. It supports building the retaining and garden walls. Australian Paving Centre displays different sizes and colours for what you entail. It is very convenient to use backyard blocks for DIY projects and they have low maintenance. They are very solid and give a striking look to your backyard.
shop backyard block-

Tradies Choice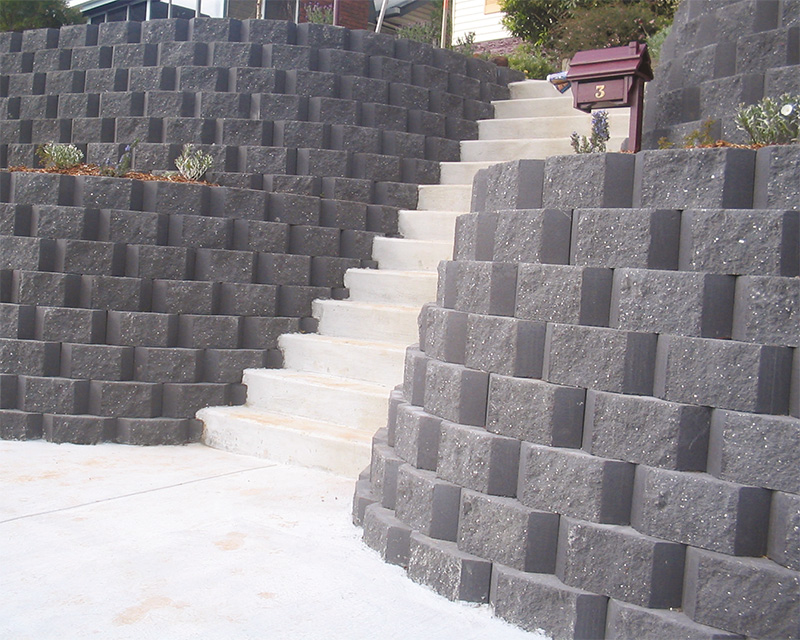 4. Aussie Block
Allan Block is a versatile coloured concrete block which can be used for straight, curved, vertical, residential or commercial retaining walls. It is a low-budget masonry block with premium fragmented face surface texture. It comes in different shapes, sizes and colours to give your retaining wall a unique look. This product brings a number of apt solutions for your landscape.
shop aussie block-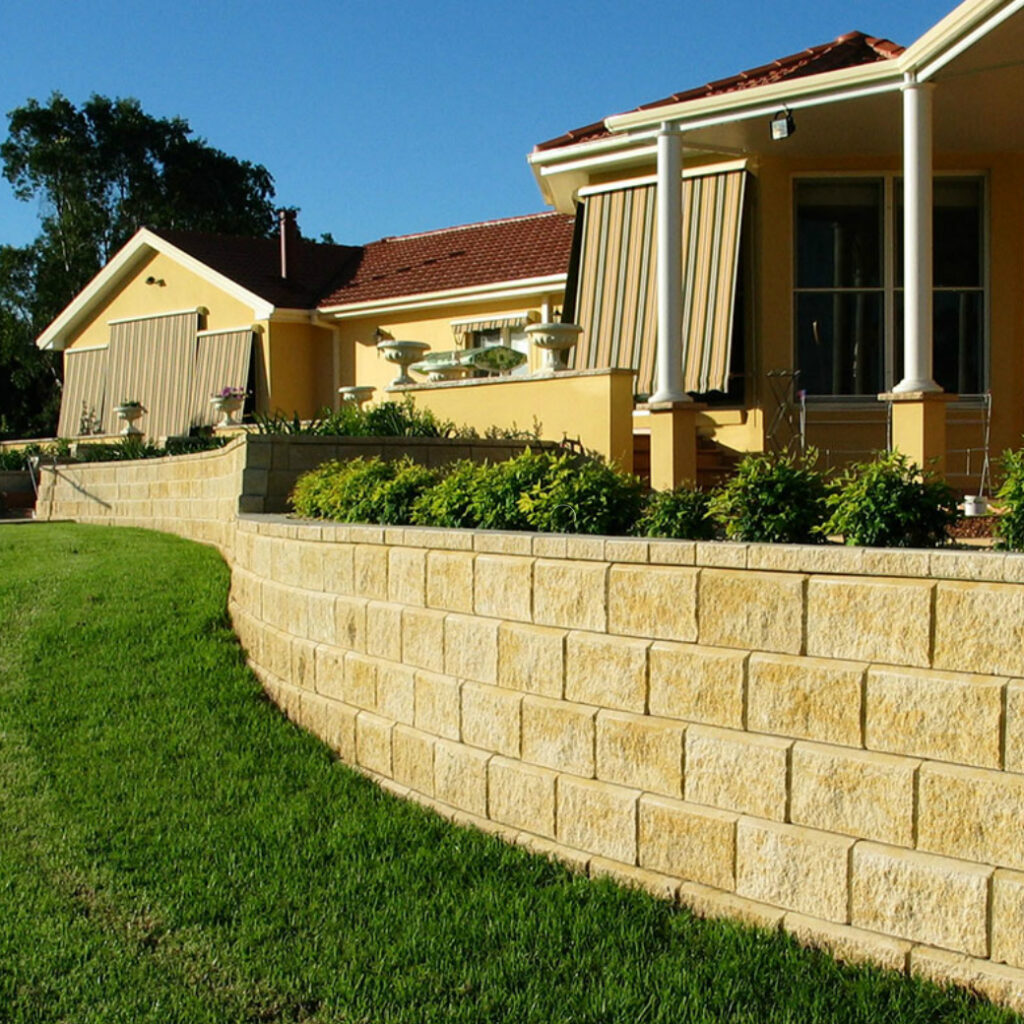 Australian Paving Centre provides you these cheaper and easier options with best quality, leaving your place worth to watch and stay. Contact us for more information.
Visit us at APC to pick up a free sample!
Or, send us a product enquiry or request a quote online