Why Choose our Stoneware Porcelain Pavers and Tiles for your Indoor or Outdoor Space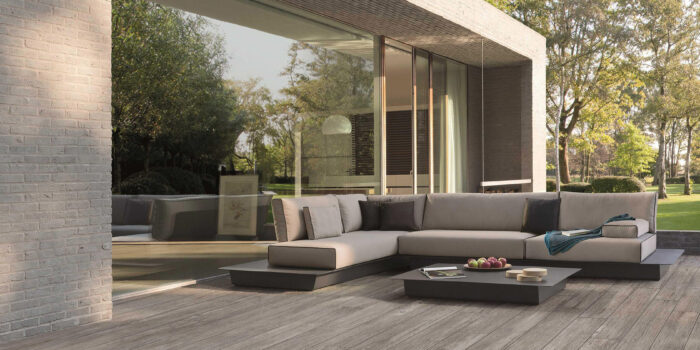 When it comes to choosing your product for your indoor or outdoor tiles, alfresco, patio, walkway or pool space, Stoneware porcelain pavers and tiles are an increasingly popular choice. These durable, weather-resistant pavers and tiles are made from a type of material that is fired at extremely high temperatures. The result is a product that is highly resistant to wear and fading
At Australian Paving Centre (APC), our Stoneware range are a high quality porcelain that is available in pavers and tiles, in a range of sizes, textures, terrazzo style and colours. They are the perfect for indoors or outdoors because they have 2 finishes – smooth matt finish for indoors and slip resistant for outdoors.
Durability
One of the main benefits of Stoneware porcelain pavers and tiles is their extreme durability. They are made from an extremely dense material that can withstand heavy foot traffic, harsh weather conditions and even exposure to salt water. This makes them an ideal choice for high-traffic areas such as walkways, entertaining spaces and pool areas.
Weather Resistance
Stoneware Porcelain pavers and tiles are also highly resistant to weathering. They are not affected by our Aussie extreme temperatures or UV rays and will not fade over time. This means that your outdoor space will look beautiful for years to come, even if it's exposed to the elements.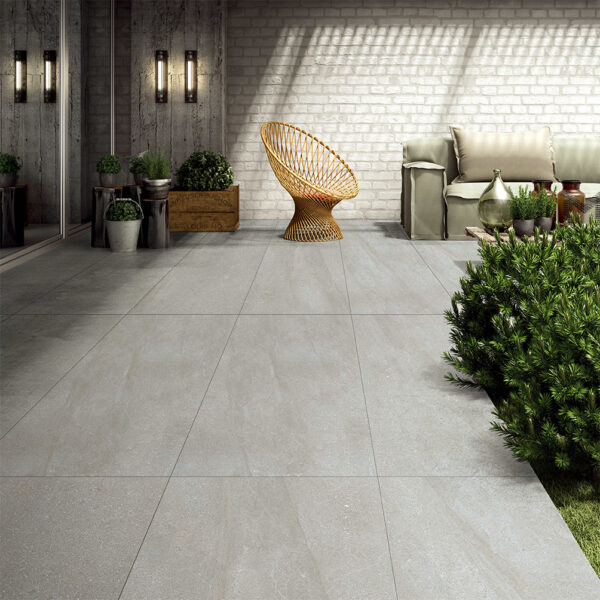 Easy to Clean
Our Stoneware Porcelain pavers and tiles are also extremely easy to clean. They are resistant to staining and can be easily cleaned. This makes them a great choice for outdoor spaces that are frequently used, such as a patio or pool deck. We recommend cleaning any spills immediately to minimise marks.
DESIGN FLEXIBILITY
APC's Stoneware Porcelain pavers and tiles come in a wide variety of colours, styles, and designs. Whether you want a traditional square look or a sleek, modern look with large format, there are plenty of options to choose from. Additionally, Stoneware porcelain can be made to look like other materials, such as wood or stone so the possibilities are endless. Our Stoneware Timber is a popular choice as it's designed to look like timber but without the maintenance of wood.

Sale Now On!
If you're looking to incorporate our Stoneware around your pool, we also have a range of drop face and bullnose for that seamless look using the one product.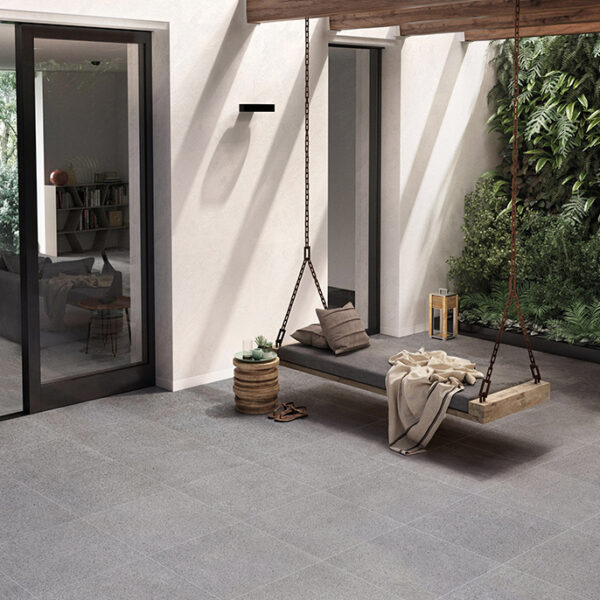 difference between high quality and low quality porcelain pavers and tiles
One of the main differences between high quality and low quality porcelain pavers and tiles is the density of the material. High quality Stoneware porcelain is made from extremely dense materials, which makes them more durable and resistant to wear. Additionally, high quality Stoneware porcelain pavers and tiles are made using the latest technology, which results in a more precise, consistent product.
Stoneware porcelain pavers and tiles are a great choice for your indoor or outdoor space. They are durable, weather-resistant, and easy to clean. They come in a wide variety of colours, styles and designs, which means that you can create a look that is uniquely yours. They look and feel luxurious and are designed to impress.
When choosing your Stoneware product, visit us at APC to view our extensive range and pick up a free sample to help make your choice easier.
Request a Quote today!
Send us a product enquiry or request a quote online
are porcelain pavers expensive?
Considering the quality paving product you are getting, porcelain pavers are good value for what you are getting. They are low maintenance and hard wearing and are a less expensive alternative to some natural stone options. You can also achieve the look of natural stone and timber with porcelain pavers but without the cost and maintenance.
is porcelain good for outdoor paving?
Porcelain is a great product for outdoor paving as it is strong and durable, salt slip and scratch resistant, hard wearing, low maintenance and come in a huge range of style, colours and sizing. You can also obtain a matching tile if you wish to have matching indoor and outdoor spaces.
what do you put under porcelain paving?
Our Stoneware porcelain paving can be laid on compacted roadway base and bedding sand and are relatively easy to lay. They can also be laid with adhesive, fixed to a reinforced concrete base. You can view our DIY Guide to laying Porcelain here.